Looking for a way to get in the Halloween spirit for free?
Bar J Heavy Mechanical Inc. is hosting the "Little Shop of Horrors" haunted house at their business located near CrossIron Mill mall.
The spooky shop will give you a fright while raising food for a good cause.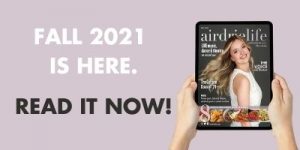 "Last year, I wanted to come up with a creative event to commemorate the one-year anniversary of our grand opening, while at the same time supporting a local to Airdrie charitable organization," says Michelle James, co-owner and office manager of Bar J Heavy Mechanical Inc.
"We know that Thanksgiving and the upcoming Christmas season puts a very high demand on the food bank, so it was important to us that we throw our support into helping the food bank build up their supply. I am a huge fan of Halloween and haunted houses, so it seemed like the perfect pairing for Bar J to take on as our annual anniversary event."
Last year, the team collected 700 pounds of non-perishable food items for the Airdrie Food Bank and James said she is hoping to "blow that number out of the water" this year with at least 1,000 pounds.
"The winter months bring a huge demand for the food bank, especially over the last two years," says James.
"It is important to us to help build the inventory at the food bank so that everyone who needs it this winter can access it."
The haunted house spans the entire upper floor of the Bar J Heavy Mechanical Inc. building. According to James, the space will contain six fog machines, countless animatronics and a huge collection of movie quality props. This year's theme is "Insane Asylum" and the displays took the team two-and-a-half months to set up.
"Our 'Little Shop of Horrors' has more than doubled in size from last year," James adds.
"This year, we even have Airdrie's own Rocky Roadz Ice Cream and mini donuts food trucks in our parking lot outside for people to indulge in some after-scare treats."
In order to adhere with Alberta Health Services' COVID-19 protocols, the team is requiring that participants sign up online for a time slot for their own cohort. No one else will be in the haunted house during your pre-booked time slot and all common surfaces are disinfested between time slots.
"All of our 'actors' (staff volunteers) wear masks and scare you while maintaining two metres of separation," James says.
"Our haunted house is an immersive experience. It's so fun to escape from reality for a trip through some truly terrifying scenes."
The "Little Shop of Horrors" is a free event and is open Fridays from 6:30 pm to 10 pm and Saturday's from 4 pm to 10 pm for the month of October. It is located at 261061 Wagon Wheel Crescent, Rocky View County.
For more information and to register, click here.
stacie@frogmediainc.ca