The owners of Play Unleashed plan to use their indoor space, formerly used for The Place 4 Paws boarding kennel, to house a good old-fashioned Homestead Market this spring and summer.
Last spring after the pandemic took a toll on their kennel business, the family started using the space for a pop-up market. Holly Shepherd, Homestead Market founder, says interest in the market grew quickly and she realized there was a demand for a space that showcases local artisans and creators who provide unique and diverse products.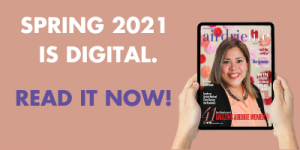 "Every market brought out new vendors with new products, and it seemed like every week, we had one or two people asking if they could join as vendors," says Shepherd.
"And every week, we had more and more of the community come out to see our market. It was fantastic to see the exponential growth just from word of mouth, social media marketing and natural lift from our off-leash parks."
The spring market will take place on Saturdays from April to October from 10 am to 4 pm. It will be located in the 2,500-square-foot indoor space with between eight to 10 vendors. Starting May 1, the family plans to expand the market to a 7,000-square-foot outdoor space with 10 more vendors.
Shepherd says residents can expect to find local, sustainable products that are handmade by small businesses from Airdrie and surrounding area when they visit Homestead Market.
"We aim for an old-time country-fair-type atmosphere where people can come to shop, have some lunch and walk around and enjoy our market space," she says, adding all products must be locally sourced or locally made.
"We are a family friendly space that wants to provide a great location for locals to visit."
Shepherd says they will be following Alberta Health Services guidelines for farmer's markets and public markets including vendors wearing masks, hand sanitizer stations, one-way traffic flow, spacing between booths and limiting the number of patrons in the building.
"If you want to see some of Airdrie and area's great local creativity and talent, come check us out," says Shepherd.
"We have a huge support-local movement in Airdrie and for good reason – there are so many talented people in our community who create amazing products – everything from handmade soaps to children's toys. And if you're a foodie, you will love the selection of vendors who offer artisan bread, perogies, jams, spices, sauces and rubs and more."
Some of the vendors that will be taking part in this spring's market include Jam's, Birdbath Soap Co., Skyefire Bakery, The Meatery, Township 27, Mosaic Farms, Funky Petals and Spark + Bloom.
"We are always searching for move vendors. Even once we are full for our full- and half-season spots, we will have pop-up availability week-to-week," says Shepherd.
"I would encourage local makers to apply as we have such a wonderful community of vendors who support each other. In addition, the market provides such great exposure that we think for any small start-up business, we are a great place to start getting the word out there about new products."
She adds that her family is passionate about supporting local makers and artisans and hope that this grassroots farmer's market grows exponentially over the season.
"We love the community of Airdrie and are so excited to be able to serve our community by bringing together local businesses and helping them thrive," she adds.
For more information on the market, click here.
stacie@frogmediainc.ca