The Airdrie and District Hospice Society will be offering a grief support group for youth between the ages of 12 and 14 this spring.
Starting on March 23, The Rainbows for all Children Canada Program will be offered via Zoom on Tuesday evenings from 6 pm to 7 pm.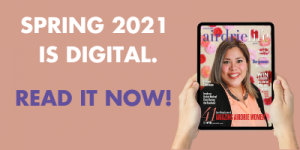 Rainbows for All Children Canada is an organization that specializes in developing curriculum and training facilitators for children experiencing loss.
"There are no (other) grief programs in Airdrie and district to support children of any age," says Lise Blanchette, executive director of Airdrie and District Hospice Society.
"Participants will learn coping tools, what grief is, understanding what they are feeling, connection to other teens in the community so they can support each other."
Two facilitators, who have been trained to assist children and youth with appropriate coping mechanisms as they process their grief, will be leading the program for teens in Airdrie and the surrounding area.
"This program responds to a very important need among youth in Airdrie," said Lynda Hemsworth, vice president of Airdrie and District Hospice Society.
"Bereavement is difficult at any point in life, but when teenagers experience loss, it can be quite intense. We know that the challenges with COVID-19 have been very tough on teenagers and, for those experiencing a loss, that's compounded."
The program has been funded by AltaLink through proceeds from its 2020 Birdies for Kids fundraiser at the annual Shaw Charity Classic Pro Golf Tournament.
"The participants learn from each other and support each other through facilitated one-hour sessions for 12 weeks," adds Blanchette.
"Airdrie and District Hospice Society's goal is to provide support to those who have lost a loved one."
Airdrie and District Hospice Society is a grassroots organization working to bring end-of-life care to the Airdrie area.
For the last 10 years, Airdrie and District Hospice Society has been offering free programs and services to citizens of Airdrie, Balzac, Beiseker, Carstairs, Crossfield, Irricana, Kathryn, Keoma and Madden.
Those interested in the free Grief Support Program for Teens may register or contact the Society for more information by emailing contact@airdriehospice.ca or by calling 403-880-0420. Permission from a parent or guardian is required to participate.
stacie@frogmediainc.ca