A number of Airdrie gyms are coming together to offer free outdoor finesses classes to those who are looking to stay active as part of National Health and Fitness Day.
On June 5 starting at 11 am at Genesis Place Outdoor Track, instructors from five local fitness centres will lead a circuit of full-body workouts.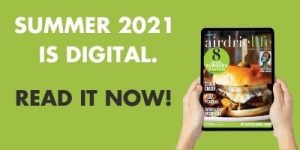 "We want to bring the community together through fitness and basically to show everyone the importance of fitness as well as the strength of the community when we work together," says Jay Raymundo, owner of NRG Fitness Inc. and head trainer at F45 Training.
"Fitness facilities, trainers, instructors, and recreation centres of all sizes are coming together as an industry to motivate Canadians of all ages and abilities to stay active, especially right now."
Participating gyms include:
F45 Training Airdrie
NRG Fitness Inc.
Airdrie Martial Arts Centre/Bellegarde's Dragon
Crossfit 403
Genesis Place Recreation Centre
Each trainer will be designing a unique full body workout, which will last approximately 10 minutes.  At the completion of the circuit, the group of cohorts will move to the next trainer who will have a new circuit ready.
"All exercises and movements can and will be scaled and modified to accommodate the various fitness levels and experience," he says.
Raymundo adds that the event will respect current COVID 19 restrictions and will be capping the event at about 20 people, with each trainer working with four people. They will also be practicing social distancing.
Candice Federico with CrossFit 403 says the last 15 months have been a struggle for everyone and now that restrictions are being lifted, it's important that people mentally and physically use fitness to rise out of our "COVID funk."
"These times have affected people differently in so many ways. It has been mentally draining, physically some people have lost that motivation to get moving, and even just the little things like being social with others are harder now," she adds.
"I think having a group in our community come together is a great opportunity to have that interaction at a distance, find that motivation again, and just enjoy having some fun."
Raymundo agrees, saying: "During these challenging times, we can help prevent various mental and physical issues with exercise," says Raymundo.
"The fitness industry is here to support individuals get back into an active routine and support health and well-being."
Jen Sander of F45 Training and NRG Fitness says you don't have to be a "fitness buff" to take part in the event and anyone can benefit.
"This event will be diverse and people of all ages and fitness levels are welcome," she adds.
"It will be an awesome way to kick off summer and enjoy positive energy, community and even some endorphins!"
For more information, click here.
stacie@frogmediainc.ca