While many of us run to the stores to avoid the late-summer rush for backpacks and lunch kits, a local program prepares to ensure that students from low-income families have what they require to succeed in school.
Now in its 19th year, the Supplies 4 Success program is a partnership between Community Links and Staples with the goal of ensuring that all students in Airdrie and the surrounding area start the school year with a backpack full of necessary school supplies.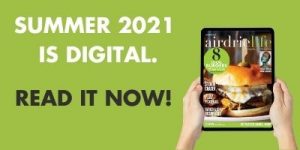 "This program is a great way for community residents to provide support that will directly impact children and youth in our community," says Laurie Jacob-Toews, community engagement services manager at Community Links.
"All donations received through this program are used to purchase program supplies."
She adds that her team knows this has been a challenging time for everyone in the community and recognizes that the need for this program for the 2021-22 school year will likely exceed the previous years.
"Back to school is always an expensive time for families, with the need to purchase school supplies and back-to-school clothing, as well as paying for school fees, transportation fees, sporting activities," says Jacob-Toews.
"With the added stress of families who may have experienced a job loss or change over the past year, we hope that by providing this support, we can help families to alleviate a bit of the pressure that the back-to-school season places on them financially."
The goal of this year's program is to raise $13,000 – which will enable up to 450 local kids to start the school year off right.
Last year's program provided supplies for 389 students.
"We found that last year, the program received fewer large donations, but more small ones and we were able to meet (and surpass) our fundraising goal," says Jacob-Toews.
"This just reminds us that if everyone is able to contribute a small amount, together we can make a big impact."
Donations of new backpacks for students in Kindergarten to Grade 12 can be dropped off at any of the following locations until Aug. 20:
Airdrie Dodge (139 East Lake Crescent NE)
At Dawn Wellness (520 1 Ave NE)
Cam Clark Ford (1001 Highland Park Blvd NE)
Community Links (211 –125 Main St. NW)
DavisChevrolet (149 East Lake Crescent NE)
Orangetheory Fitness (2700 Main St S #380)
For more information on the Supplies 4 Success program, call Community Links at 403-945-3900.
stacie@frogmediainc.ca