Is 2022 the year you take your dream vacation?
A local charitable organization wants to help you make that happen by winning your get-away with the Airdrie Dream Vacation.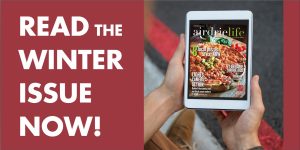 "This is an opportunity to dream a little with us about where you can go on your dream vacation and to support the many charities we support," says Wayne MacGillivary, chair of the Airdrie Dream Vacation Lottery.
Five years ago, the Airdrie Knights of Columbus started the Airdrie Dream Vacation lottery to raise funds to support the many charities within the church and community. Since the beginning they have returned more than $70,000 to charities.
Some of the local charities the funds have gone to include: The Airdrie Food Bank, Airdrie P.O.W.E.R., the Airdrie and District Hospica Society, Nose Creek Swim Club and schools.
The lottery includes $39,260 in prizes including $3,500 worth of early bird prizes, 12 draws for $2,500 travel cards plus four monthly draws for $120 cash.
"Charity is at the heart of our work and our faith — and it always has been," says MacGillivary.
"For the Knights of Columbus, charity means supporting a virtually boundless variety of projects throughout our Community."
He explains that the Airdrie Dream Vacation Lottery works like this: there are only 600 tickets printed with the first monthly draw on April 3, 2022.
Each month for 12 months, they give away a Dream Vacation voucher (valued at $2,500) plus four draws for $120 cash. There is no expiry date on the vacation voucher if chosen.
This year, they have two early bird draw dates Dec. 19, 2021 and Feb. 14, 2022.
There is a one in 10 chance of winning and all winning tickets each month are returned to the drum for future draws.
"There is almost $40,000 in prizes to be given away!" says MacGillivary.
"You can choose to take the Dream Vacation valued at $2,500 or 80 per cent of the cash value."
Tickets cost $120 and can be purchased by clicking here.