A hip-hop artist from Airdrie has recently released a number of singles that take a stand on current social issues.
Dalton Davis (aka Bozosapien) lived in Airdrie from 2004 until 2019. He graduated from George McDougall High School in 2012 and later moved to Calgary to pursue his career in music.
He says he has listened to hip-hop for years, but his interest in creating music was sparked about five year ago when a friend of his introduced him to an Akai MPC (a music work station).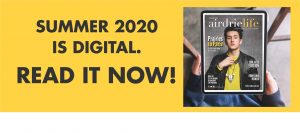 "I played around with it, loved it, then bought my own," he says.
He started writing lyrics as a healthy coping mechanism to overcome his struggles as a teen. Over the years, those lyrics have progressed into something more finely tuned and tailored.
He was an intern and teaching assistant at Beat Drop, which runs out of the National Music Centre, where he acquired his production master's certificate.
Once he realized that he was serious about music, it was time to come up with a name. After being asked to stop using 3rdIQ by another artist who goes by that name, he came across the term Bozosapien at the Airdrie library when he found a book with that title.
"It represents what I'm about, being real," he says.
"We're all human and we all make mistakes, we all have our quirks, ups and downs; Bozosapien encapsulates that idea and fits my style."
He describes his musical style as "unique, fun, raw, authentic, diverse, lyrical and philosophical." He adds his songs have a certain flow to them because he creates the music and writes the lyrics himself.
"When I produce a beat, I can also write lyrics at the same time," he says.
"This gives me the ability to have a holistic expression depending on what kind of mood I'm in during that creative time. I don't have to find a beat, and then write lyrics. There is no disconnect this way because it's all me."
Davis likes to be connected in another way: by collaborating with other artists to build the hip-hop culture and community.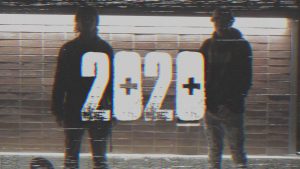 He recently released a song with $tik (another Airdrie artist) called 2020 that gets back to hip-hop's roots and that he describes as "unapologetic."
"2020 was inspired by current events in terms of police brutality and systemic oppression," he says, adding he has a lot to say about these issues and has found a way to channel those feelings into his music.
The song's lyrics are written in response to the May 25 murder of George Floyd, who was killed while in police custody in Minnesota and the resulting Black Lives Matter (BLM) movement. In the song, $tik raps, "'Cause chances are if I get shot it probably won't be by police. We live in Canada, the racism is more discrete" and "It's 2020, still gotta tell 'em our lives really matter."
Davis also recently released a song called PAWN with ZHE the Free.
"PAWN was inspired by our current political climate," Davis says.
"Both songs have a raw feel to them, and they touch on social issues."
Another of his socially charged singles is called I Can't Breathe and is a collaboration with Calgary artist Sinzere.
Davis is influenced by artists such as Lil Jon, Immortal Technique, Ludacris, Classified, XXXtentacion, Capital Steez, Ghostemane, Seven arm'd Labyrinth, Jedi Mind Tricks, The Fugees, J Dilla, Big Pun and Kanye West.
He says he is working on a few new singles and plans to release an album next year as well as running his own studio.
Davis' music can be found by searching Bozosapien on Spotify, Apple Music and Soundcloud.
His Instagram handle is @bozosapien or you can check out his website by clicking here.
stacie@frogmediainc.ca