The Airdrie Professional Firefighters Association (APFA) has had to cancel their annual rooftop camp-out due to the COVID-19 virus, but they weren't going to let a pandemic stop them from giving back to the community.
"It is disappointing that we had to cancel because the event really encourages people to gather and support the firefighters who are out there in the cold," says Andrew MacPherson, charities coordinator for the APFA.
"We wanted to set an example for the public and follow the COVID restrictions, but we also wanted to continue to give back."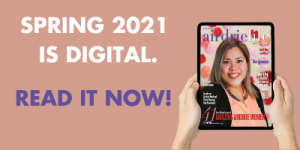 In place of the camp-out, APFA will be hosting an online auction from March 23 to 29 that will include dozens of items donated by local businesses.
2021 would have marked the eighth year of the rooftop camp-out that included firefighters spending three nights in February sleeping on the roof of the Toad and Turtle Pub in Kings Heights.
The camp-out has raised more than $100,000 for Muscular Dystrophy (MD) over the past seven year. Last year's event alone raised $22,600.
"We wanted to continue to give to MD because of the tradition there but this year with the pandemic, the Airdrie community has been hit hard so we decided to split the money we get from the online auction four ways between MD, the Airdrie Food Bank, Airdrie P.O.W.E.R. and Airdrie and District Victims Assistance Society," says MacPherson.
He adds that the association is hoping to raise about $10,000 with the online auction.
"We have about a dozen businesses signed up to donate so far and more are rolling in all the time," he says.
He lists some of the top auction items as a hot air balloon ride, golf packages, car detailing and gift baskets.
"With the pandemic hitting people so hard and so many people out of work, when you bid on one of these items, you are helping organizations to help people right here in your community," says MacPherson.
He adds that they are still looking for items and encourages businesses to donate to the cause.
"You will get a shout out on social media and be featured on our website and you will know that you are doing a great thing for your community," he says.
For more information or to bid in the APFA online auction between March 23 and 29, click here.
stacie@frogmediainc.ca