The Airdrie Food Bank is partnering with the Calgary organization the Leftovers Foundation in an attempt to ensure food from local restaurants and cafes goes to those in the community who need it the most.
Christine Taylor events, marketing and communications manager of Airdrie Food Bank, says the collaboration is a win-win situation.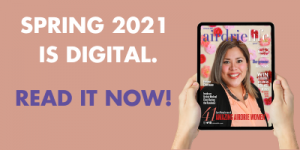 "We are working together to get good, healthy food that our community needs to those who need it, and help keep that food out of our landfills," she says.
"It's disheartening to think that there are businesses that throw away perfectly good food just because they don't know what else to do with it."
Emily Vilcsak, VP of marketing and communications with the Leftovers Foundation and Anew, says she believes both organizations are stronger when they work together.
"We would like the community to know that Airdrie Food Bank and The Leftovers Foundation celebrate and support each other's efforts and commitment to increasing food access, and reducing food waste," she says.
"The Airdrie Food Bank was supportive and welcoming and we're looking forward to the positive impacts this partnership will have on the community."
The Leftovers Foundation is one of Canada's largest tech-enabled food rescue organizations. The team works with volunteers, donors, and service agencies across Canada to rescue food, protect our environment, and get food into the hands of people who need it the most.
"(The Airdrie Food Bank and the Leftovers Foundation's) joint efforts to raise awareness of food waste should help reduce the amount of usable food being thrown out, with the goal of reducing the number of people going to bed hungry," says Vilcsak.
Local Connection
According to Jane Millier, the Airdrie resident and Leftovers volunteer who suggested the local partnership, Leftovers will be delivering rescued food donations to the Airdrie Food Bank and redirecting excess food donations to other service agencies in need.
Leftovers will offer these donations to additional service agencies that are not currently using the services of a food bank.
"Airdrie is not immune to the conditions that create both food insecurity and food waste," says Millier.
"Airdrie residents have been impacted by COVID-19 and the effects of it on income and food supply disruptions as much as anywhere else. There are numerous restaurants in Airdrie and we can give them more options for their surplus foods."
Taylor agrees and says she is hoping to see all Airdrie businesses support the program with the Leftovers Foundation, as it's something that will help both the community and local business.
The process of connecting volunteers with businesses and the organizations is made easy through the Leftovers Rescue Food App.
The app mobilizes and connects the three core groups of food donors, service agencies and the volunteers who move donations from donors to the service agencies. Volunteers can sign up for routes on the app that work around their schedule.
"I would say that this is probably one of the easiest volunteer activities to engage in, and it is also a COVID-safe volunteer role," says Millier.
"It is really fast and easy to download the app and start signing up for routes. Because the pick-ups and drop-offs are all within Airdrie, a volunteer might be looking at a quick half-hour round trip for many routes. Airdrie is such a caring and connected community, and we have heard of strong interest from volunteers."
COVID Impact
Taylor says that the partnership is coming at a great time as the number of people that the Airdrie Food Bank served in 2020 was up 24 per cent from the year before.
She adds they have seen an increase of 95 per cent in new food bank clients who have never accessed the food bank before.
"The effect COVID-19 has had on the Airdrie Food Bank is tremendous," says Taylor.
"We've had to cancel or significantly alter our events and fundraisers, including our largest fundraiser, the Shamrock Shimmy and the City-Wide Food Drive, which last year brought in over 33, 000 pounds of food."
She adds that the organization has moved to contactless delivery of hampers and have had to adjust day-to-day operations to keep in line with Alberta Health Services guidelines.
"A lot of older volunteers at the Airdrie Food Bank have had to reduce their volunteering efforts due to concerns over their safety during the pandemic, using the app to volunteer is a safe and easy way to help out," says Taylor.
For more information on the Airdrie Food Bank, click here.
For more information on the Leftovers Foundation, click here.
stacie@frogmediainc.ca