Individuals experiencing the loss of someone they love will soon have access to three free support programs presented by Airdrie and District Hospice Society.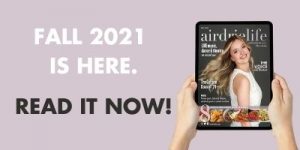 "Grief is a normal response to loss, and we all experience it in our lives," says Daria Skibington-Roffel, president of Airdrie and District Hospice Society.
"When grief is intense, people will feel a range of emotions and physical sensations that will make them think something is wrong with them. A support group often normalizes the process as participants learn they are not alone and that this is normal. They learn about what grief is all about, as well as healthy ways to care for themselves."
Grief Support Program for Children
Airdrie and District Hospice Society will provide the Grief Support Program for Children on Wednesday evenings from Sept. 29 until Dec. 15 from 6 to 7 pm.
"Death can happen at any age and we're rarely prepared for the range of emotions we experience," says Skibington-Roffel.
"Often, other people experiencing their own losses can help."
Designed for 12 to 14-year-olds, this online session was developed by Rainbows for All Children Canada, an organization that specializes in creating curriculum and training facilitators for children and youth experiencing loss.
"Children experience grief, but they may not understand what is happening," says Skibington-Roffel.
"They may try to hide their grief in order to keep the peace at home, or they may act out, or become severely depressed. Youth deeply value connection with their peers and being in a support group with others their own age allows them a safe place to express their grief and learn healthy ways to cope. The friendships they form are strong and supportive as well."
She adds each curriculum addresses the topics of self, family, belonging, fears, blame, trust, forgiveness, stepfamilies, feelings, changes, transitions, coping, reaching out, and acceptance.
Volunteer facilitators who have been trained to assist participants with appropriate coping mechanisms as they process their grief will be leading the program for this age group in Airdrie and the surrounding area. Permission from a parent or guardian is required to participate.
The program is funded by Shaw Birdies for Kids presented by AltaLink, a non-profit program run under the Calgary Shaw Charity Classic Foundation.
Adult Grief Support Program
The Hospice Society is also offering an Adult Grief Support Program from Sept. 30 until Nov. 18 on Thursdays from 6:30 to 8 pm.
"Losing a loved one is one of the most difficult experiences in life, and can make one feel isolated," says Skibington-Roffel.
"The Adult Grief Support Group is based on the program developed by Dr. Bob Glasgow for Alberta Health Services and is a safe and confidential environment in which to tell your story, normalize and validate your response to grief with others who are seeking the same. You don't need to grieve alone."
She adds that participants will learn about what grief is all about, as well as healthy ways to care for themselves.
Facilitators will lead a small group online providing them with healthy strategies to use as they come to terms with the death of a loved one.
Cooking for One After a Loss
This program will run from Oct. 6 to the 27 from 6:30 to 7:30 pm. The online program is in partnership with the Airdrie Food Bank's Community Kitchen.
"This program is intended for people who are suddenly alone after the death of a close family member and may be struggling with cooking healthy meals for themselves," says Skibington-Roffel.
"It also connects you with other people who are going through loss as well. Learn how to make tasty meals in a relaxed social setting, take time to socialize, and even take some extra food home that you can freeze for later."
Airdrie and District Hospice Society is working in partnership with the Airdrie Food Bank to offer this four-class program to help participants learn about nutritional choices and meal ideas.
"One may not feel like you have the energy to cook, and might just end up ordering out, or eating whatever is in the fridge," says Skibington-Roffel.
"Eating healthy meals nourishes the body while the social support makes grieving more bearable."
For more information, email contact@airdriehospice.ca or call 403-880-0420.
stacie@frogmediainc.ca