The Polaris Centre for Performing Arts in Balzac is undergoing a major renovation and expansion.
The Polaris Centre is home to the Rocky Mountain Symphony Orchestra and Aurora Dance Academy and is a rehearsal and performance hub for many community arts organizations.
According to Rocky Mountain Symphony Orchestra Music Director Carlos Foggin, the renovations will include nearly doubling the audience area to more than 3,500 square feet, which will increase the seat count to about 200.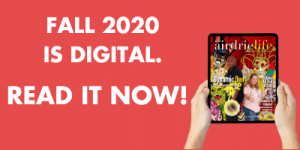 "The venue is a small jewel," says Foggin.
"When completed, patrons will be able to enjoy the same amenities as they would at any large theatre in a big city. Our philosophy is this: just because we're a small theatre doesn't mean that the patron experience should be underwhelming. We want people to enter the space and have their expectations blown away!"
The renovations will also include the addition of a large tech booth, which will contain state-of-the-art sound, lighting, video, projection, and livestream equipment; large washrooms; a dedicated backstage area; a "luxurious lobby" and a large bar area.
The project began in September after what Foggin called "nearly 24 months of jumping through hoops waiting on permits."
"We are doing the work in stages but hope to have the audience area expanded and ready to go for the Dec. 4 weekend," he adds.
"The bar, washrooms, and lobby will likely be finished mid-January."
Foggins says the expansion comes at an unusual time when performing arts organizations have had to "re-invent" themselves due to the COVID-19 pandemic.
"Most live events were cancelled, but since we installed live-streaming technology in the spring, our stage has been quite busy for broadcasts, recordings and live-streaming events," he adds.
"We're proud of the ways we've been able to re-invent ourselves. Small organizations are typically much quicker on their feet, and we're excited to be one of only a handful of venues that has been able to host live events within the provincial and municipal guidelines."
Foggin says with the space being used less frequently; it is fortunate that the upgrades are not cutting into many bookings.
For more information on the Polaris Centre for Performing Arts, click here.
stacie@frogmediainc.ca