Although it may be in a different format, North Rocky View Community Links is offering a number of interesting and informative programs to Airdrie residents in 2021.
"The opportunity presented by virtual events is that you can access them from the comfort of your own home," says Laurie Jacob-Toews, community engagement services manager at Community Links.
"We are hoping that people who may have previously experienced challenges with childcare and/or transportation may find virtual programs more accessible to them."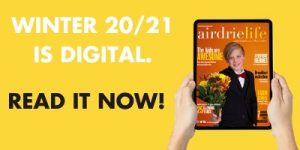 She added that she is most excited about the Virtual Play Dates, which are new this year.
Each play date will be 30 minutes long and will run for four consecutive weeks.
"Each week, our parent mentors will lead the parents and preschoolers through a different, interactive play activity related to specific theme or topic," says Jacob-Toews.
Some of the topics they will be exploring include: Ages and Stages questionnaires, constructive play and sleep.
There will be a play date on Monday, Tuesday, and Wednesday morning from 10 a.m. to 10:30 a.m. as well as one Thursday evenings from 6 p.m. to 6:30 p.m. Each family will also receive a free kit of program supplies.
Other programs Community Links will be offering in the coming months include:
Lone Parenting
Money Talks: Budgeting
Moving Forward (for children ages eight to 12, regarding parental separation and divorce)
Moving On (for adults going through separation or divorce)
Parenting Children with Anxiety
Potty Training
Pregnancy & Beyond
Taking Care of Me
Travelling Tales & Tunes (children up to five years old)
Triple P: Positive Parenting Program Information Series (for parents with children ages seven to 12)
These programs are in addition to the counselling services, parent consultations, family violence support and seniors supports that are regularly provided by Community Links.
Jacob-Toews also suggests parents and caregivers check out the Community Links YouTube channel for educational and fun videos, including stories and songs, as well as resources on parenting through COVID-19 and beyond.
"We want people to know that we are still open and still available – though how we are connecting with people might look slightly different," she says.
"Keeping everyone safe is our main priority and we will continue to follow the guidelines set out by the Province."
All Community Links programs and workshops are no cost, unless otherwise indicated.
For more information on the 2021 programming for Community Links, click here.
stacie@frogmediainc.ca