The City of Airdrie's annual New Year's Eve (NYE) Fireworks has officially been cancelled.
After several discussions regarding the potential of moving forward with NYE Fireworks, staff made the decision to cancel the annual event to ensure the safety of residents during the COVID-19 pandemic.
"We know the cancellation of the New Year's Eve Fireworks is disappointing as this is a wonderful tradition in our community," says Mayor Peter Brown.
"We worked hard with health authorities to look at alternate options but with new restrictions and COVID numbers still on the rise, the safest choice for Airdrie was to cancel."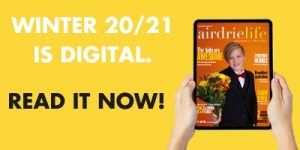 On Dec. 8, Premier Jason Kenney announced a number of new restrictions aimed at reducing the number of COVID-19 cases and taking some of the strain off of the province's health care system.
The restrictions included the fact that all indoor and outdoor social gatherings are prohibited and close contacts are limited to household members. The restrictions are in effect until at least Jan. 12.
According to a City of Airdrie press release, although celebrations will look different this year over the holiday season, there are still a few activities that families can do together.
"The Airdrie Festival of Lights is still on nightly from now until the end of the month and there are so many beautiful houses that are lit up around Airdrie for people to view from their car or on a walk," says Michael Dougherty, team leader of community development.
"We know that this has been an extremely tough year for our community, and we continue to be inspired by the community's perseverance."
For more information of the Airdrie Festival of Lights and the GET LIT initiative and how they will be operating under the new restrictions, click here to read our recent story.
To learn about the online #12DayofAirdrie event that has replaced the Airdrie Santa Claus Parade, read our story here.
stacie@frogmediainc.ca