COVID-19 restrictions have cancelled a number of Airdrie's beloved holiday events and the Santa Claus Parade is no exception but organizers have pivoted the event to an online festive and fun event called #12DaysofAirdrie.
Until Dec. 19, residents are encouraged to post a photo or video of the that day's theme with the hashtag #12DaysofAirdrie to be entered to win a number of prizes from local businesses.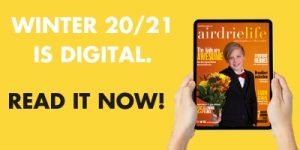 "The Santa Claus Parade has always been about fostering and celebrating Christmas spirit in Airdrie," says Sam Morros, co-chair of Airdrie Parades.
"We started talking about our favourite things about Christmas, and that's when we decided if we couldn't celebrate together, at least we could still share what makes the holiday special online."
If entrants prefer, they can email submissions to paradesairdrie@gmail.com or send by private message.
Themes include Christmas decorations, baking, favourite Christmas tradition, Christmas critters and much more.
"There are dozens of amazing prizes available for all 12 days, all of which have been sourced from local businesses," says Morros.
"Folks are sharing traditions, recipes and other fun ideas so it's a great place to find new ways to celebrate."
There are daily prizes for each theme, and anyone who participates at any time during the 12 days will also be entered to win the prize: A social distance porch-rait photo shoot with Santa and a photo printing prize pack.
Morros says he and the rest of the Airdrie Parades team were disappointed that the Santa Claus Parade could not go ahead as it has in years past.
"Though we are disappointed that there was no way to run this event safely, we knew there was a good chance that the event wouldn't work with increasing restrictions and climbing case numbers," he says.
"We're looking forward to getting back to normal, we hope, in 2021."
For more information and to participate, click here.
stacie@frogmediainc.ca