Grow Calgary is asking for local businesses' help to feed those in need in Airdrie and the surrounding area – but not in the way you may think.
Paul Hughes is the founder of Grow Calgary, a nonprofit organization that grows fresh produce for social agencies in Calgary with food access programs.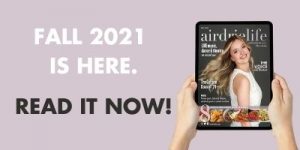 He is inviting local restaurants to donate their food waste to the organization as compost and food for the Balzac-area farm's animals.
"By diverting your food waste from the landfill, you are helping us help others," says Hughes.
Brad Stefaniuk, owner of Jam's Airdrie, says as soon as he heard about the possibility of donating the breakfast restaurant's scraps to Grow Calgary, he was on board.
"I absolutely hate waste and this partnership benefits me too," he says.
"We are working towards being a zero-waste business and although we aren't there yet, this is allowing us to create less garbage, help feed those in need and could even reduce our bills. It takes absolutely no effort as Paul comes and picks up the waste, there is simply no downside."
Grow Calgary moved to a 25-acre plot of land in Balzac last year and has the goal of ensuring all residents of Calgary and area, especially those who are vulnerable and living in poverty, have consistent access to healthy, local food.
The organization has partnered with 50 Compassionate Food Access Agencies in Calgary and area, with 95 per sent of recipients being women and children.
They also abid by Article 25 of the Universal Declaration of Human Rights, which covers a wide range of rights, including those to adequate food, water, sanitation, clothing, housing and medical care.
"We want to get food in the hands of those who need it and it is easy and painless to donate a restaurant's waste to us," says Hughes.
"Why wouldn't you do it?"
Business owners interested in donating their waste or anyone looking to volunteer at the Grow Calgary farm can call or text Hughes at 403-383-3420.
stacie@frogmediainc.ca