The Airdrie Chamber of Commerce (ACC) has launched an online contest in the hopes of encouraging residents to shop local in a time when not doing so could mean the closure of many businesses.
"It's always important to shop local, but right now we need to support the stores that are directly affected by COVID restrictions or we may lose them – hence the Buy Local or Goodbye Local message," says Marilyne Aalhus, executive director of ACC.
"This is a super easy and fun way to support local business, with a great chance to win local prizes. It's a win-win!"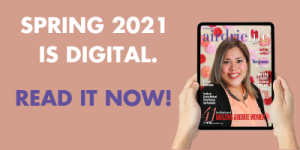 Residents are encouraged to post a photo of the product or service they purchased on location, or the checkout screen on the website, through an Airdrie business on Facebook or Instagram. Tag or mention @airdriechamber and the Airdrie business you shopped at.
"There is strength in numbers and together we can pull through, so let's have a little fun while doing it," says Aalhus.
"Show our local businesses love by spending money here in our community. It's the only way we will be able to keep our businesses alive."
The contest include chances to win weekly prizes purchased from local businesses valued at $100 and one grand prize on May 31 worth $500.
Prizes include gift cards to local restaurants, breweries, spas, flowers shops, retail stores and more.
The contest runs May 3 through May 31 with the first prize randomly selected on May 10 and each Monday to follow for the duration of the contest.
For more information, click here.
stacie@frogmediainc.ca