For many people, Stage 2 of Alberta's Relaunch Plan felt like a long time coming.
Those who are used to regular massages or chiropractor treatments could be subject to recurring pain or just feeling "out of sorts" while in social isolation.
For others, it was the little things like getting their lashes done and eyebrows tweezed that help them feel normal again.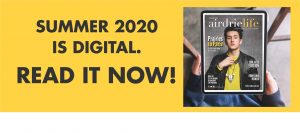 Stage 2 allowed a number of wellness businesses to re-open including massage, acupuncture, reflexology and personal services such as esthetics, cosmetics skin and body treatments, manicures, pedicures, waxing, facial treatments and artificial tanning.
Here we speak with two Airdrie businesses that are helping residents look and feel themselves again.
Wellness
Blessingways Family Wellness, a family-based chiropractic and massage clinic, has re-opened its doors to clients to offer services including pain relief, pregnancy care, family care, reflexology, craniosacral therapy and reiki.
Dr. Melanie Beingessner, chiropractor and owner of Blessingways Family Wellness, says she was concerned and nervous about all of the new procedures at first, but now, a month after re-opening, she is comfortable with the measures.
Some of the clinics new policies include:
Patients being required to call when they get to the clinic and wait in their cars until their room is ready.
Disinfecting the chiropractic and massage tables between every visit.
One-way traffic flow – in through the front door, out through the back door to ensure the two-metre social distance rule.
Children are not allowed in the clinic unless they have an appointment.
No toys and magazines.
"We are doing everything we can to keep our patients and ourselves safe as we take care of our people and get them moving," she says.
The business was shut down for six weeks beginning in mid-March in response to the COVID-19 pandemic and laid off staff, but Beingessner says they have all been hired back.
"We are extremely grateful for the support and kindness that our people have shown during our shut down and re-opening," she adds.
"We are very lucky to have the great people that come into our clinic for care. Airdrie is such a great place to work."
For more information, click here.
Personal Services
Byoode Bar officially re-opened on June 19 and is now providing services including eyelashes, eyebrows, esthetics, hair removal and SunnaSmile teeth whitening.
"We are thrilled to be open!" says Ashley Williams, owner.
"We all love what we do, so it makes it easy to come back."
She said, like many local businesses, the shop was closed for three months and although that was hard on the staff, it gave the owners time to reflect and work on other parts of the business.
She added that staff has always had the highest standards for cleanliness and disinfecting so not much has changed in that area, but they are now monitoring social distancing and asking clients to wash their hands or sanitize upon arrival.  Clients are also asked to wear a mask upon entering and the entire duration of their time in the shop.
Staff call the client to tell them when they are ready for the appointment to ensure adequate time for spacing between clients.
"We want our clients and future clients to know that we are and will always do everything we can for our space to remain safe, clean and healthy," she adds.
"We also want it to be fun and for people to be happy. We can still have fun with masks on."
For more information, click here.
stacie@frogmediainc.ca