The Airdrie Chamber of Commerce has announced the finalists for the 2020 Airdrie Business Awards.
Nominations were open from June 1 to July 31 and more than 120 nominations were received.
"The Airdrie Chamber of Commerce is proud of the work that our business community does and we are thrilled that over 120 worthy businesses were nominated for one of seven awards," says Marilyne Aalhus, executive director of the Airdrie Chamber of Commerce.
The Chamber took over the lead organization of the awards in 2018 and this year the committee added a new Community Involvement portion.
"This is an opportunity to celebrate finalists' accomplishments and get the community involved in the excitement and voting process of the awards," says Aalhus.
Voting will be held from Sept. 8 to Oct. 9 at airdriechamber.ab.ca.
The Community Involvement portion accounts for 50 per cent of the overall scoring.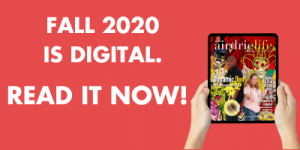 The Airdrie Business Leader Award is awarded to individual whose business ethics and philosophies extend beyond the walls of their business and have a positive impact on the Airdrie community as a whole. An individual whose vision encompasses both the priorities of the community along with a high degree of business excellence.
This year's finalists are:
Glenn Smaha, Davis Chevrolet GMC Buick
Heather Cowie, Airdrie Family Eye Doctors
Jacqui Jepson, The Pink Wand Cleaning Services
Shelley Bitz, BMO Financial Group
Tara Pickford, Ambition Performing Arts Inc.
Wendy Bates, The Hair Lounge
The Business of the Year Award is awarded to a small business (less than 50 employees) that has been in business for at least three years, that best exhibits outstanding achievement in innovative practices, customer service, growth and actively participates in the community.
This year's finalists are:
Abe's Modern Diner
airdrielife Magazine (Frog Media Inc.)
Central Health Chiropractic & Wellness Clinic
Paul's Pizza, Steakhouse & Lounge
Restored Wellness
The Emerging Business Award is awarded to a small business (less than 50 employees) that has been in business for less than three years that demonstrates growth through creation of additional jobs, locations or customers, growth in revenue, demonstrates support of the Airdrie business community and offers products and services that meet a need in the community.
This year's finalists are:
948 Brewing Company
Flavours of Montreal
Micro Acres
The Beautiful Tooth Company
The Pest Control Guy
The Employer Excellence Award is awarded to a business that goes above and beyond for their employees and provides the best overall place to work. The company values their employees' development and retention on the same level that its values productivity and business growth. It places high levels of importance on corporate culture and a happy and healthy work environment for their staff.
This year's finalists are:
Airdrie Alarm and Surveillance Inc.
Ambition Performing Arts Inc.
Brokerlink
MJ McClain Professional Accountant
Perfect Home Furniture
The Franchise Business Award is awarded to a franchise business in Airdrie that is operating under a parent company that allows entrepreneurs to use their strategies, business model and name. The franchise best reflects the outstanding spirit and success of our business community, has demonstrated significant achievement within the last three years and has contributed to community activities and professional associations.
This year's finalists are:
Divine Spine
Fulton's Home Hardware Building Centre
Orangetheory Fitness
Save On Foods
The Chopped Leaf
The Legacy Business Award is awarded to a business that is independently owned and operated, has been in Airdrie for at least 15 years, has shown sustained growth and contributions to local employment. This business has invested in the community and sees community investment as a core part of the company's values.
The Legacy Business Award finalists are:
Air-Alta Insurance Ltd.
Airdrie Eyecare Centre
Big Springs Plumbing, Heating & Air Conditioning
Shamrock Lanes/O'Neil Holdings Ltd.
Star Bound Dance Company
The Business Innovation Award is awarded to a business that demonstrates exceptional and transformative innovation and leadership in their processes, products, or services and has been operating for a minimum of three years.
The Business Innovation Award finalists are:
A&T Executives Safety Consultants
Airdrie Music Lessons
Innovative Bed Systems
Master Rim's Taekwondo
Tires on the Run
The winners will be announced at the Airdrie Business Awards Gala on Oct. 23 at Bert Church Theatre.
"We are proceeding with the Airdrie Business Awards in person at the Bert Church Theatre this year," says Aalhus.
"The event will be staggered into two groups and only finalists, sponsors and their guest(s) are invited to attend the celebration. We surveyed the nominees giving them an option to choose from a virtual or in-person event, and not a single response wanted the event online. We are therefore doing everything we can to offer a safe and successful event while continuing to honour our amazing local businesses."
For more information and to vote, click here.
stacie@frogmediainc.ca
*The airdrielife team is incredibly humbled to be nominated in the Business of the Year Award category. We thank all of our contributors, advertisers and readers for your support over the past 16 years of celebrating the good life in Airdrie.*