The Balzac Christmas Market has a new location with the same great products and traditions local residents have enjoyed for decades.
"The market is comprised of unique vendors whose products are mostly handmade or directly sourced by them – the owner and entrepreneur," says Jodanna Frebrowski Chitwood, organizer of the market.
"Come support local. Come see all the unique vendors who work so hard at their craft and enjoy coming to this market year after year, and importantly, support local small businesses and entrepreneurs."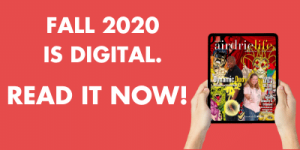 This year, the market will take place on Nov. 21 from 10 am to 4 pm and will be located at 292120 Wagon Wheel Blvd in Rocky View County in a 7,000-square-foot building that is adjacent to St. Mina Coptic Church.
"The new venue boasts more space, all on one level, with lots of parking," says Frebrowski Chitwood.
The market has been a long-standing community event, in various forms, for over 20 years and was previously held at the Balzac Community Hall.
"With the restrictions necessitated by COVID-19, the increased space allows for a much safer shopping experience," says Frebrowski Chitwood.
Shoppers can expect to see Christmas decor, woodworking, women's and children's apparel, baking, knitting, jewelry, accessories, bath and body products and pet treats at the market.
"The majority of vendors at this market have started their business at home and are still home-based without a storefront," says Frebrowski Chitwood.
"They tend to sell their product mostly at markets and some are still working on getting their product online."
Frebrowski Chitwood is a nurse in a Calgary emergency department and she says the market will adhere to COVID-19 protocols including people monitoring for social distancing and occupancy, one-way traffic, hand sanitizer and frequent disinfecting of surfaces. Face masks will be mandatory and will be available at the door for $1.
"This year, COVID-19 will inevitably make holiday shopping more challenging," Frebrowski Chitwood adds.
"The market will provide a great way to support local entrepreneurs, and at the same time, a very safe shopping experience as we start to tackle our Christmas shopping lists.  With all of the trying times lately, this is a great opportunity to keep much-needed income in the community."
Admission to the market and parking are free.
For more information, click here.