The Airdrie Chamber of Commerce (ACC) was recently awarded the 2020 Chamber of the Year Award in the mid-size category by the Alberta Chamber of Commerce.
The organization celebrated this accomplishment with the community at the ACC's Airdrie Business Awards held at Bert Church Theatre in October.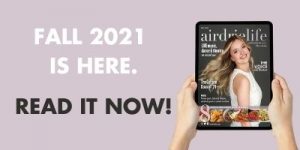 "The Airdrie Chamber kicked off 2020 with optimism and enthusiasm," says Marilyne Aalhus, executive director of ACC.
"In fact, our first workshop of the year was 'This Year is Going to be Different.' Little did we know how different it really was going to be! Fortunately, with the guidance of our strong board and our dedicated staff, it did not take long for our Chamber to regroup and refocus our efforts to best support our business community."
In 2020, the ACC has connected with almost all members via personal phone calls and Zoom meetings to check in.
"Of all the years to win an award, this one was extra special," says Nikki Nordick, Chamber president.
"We gauged the impact the crisis had on our membership and provided guidance with government guidelines and subsidies. By providing this valuable customer service, we were able to sustain most of our members, gain several new ones, and support them through extremely challenging times."
Throughout 2020 and into 2021, the ACC also encouraged residents in the community to support local.
From partnering with the City of Airdrie on the "Put Your Money Where Your Heart is" contest to launching the "Wear it Proud Heart Airdrie" toques initiative, they continue to work diligently to support local businesses.
"We raised funds for businesses that were struggling and worked closely with the City in promoting the Right for Your Business voucher support program," adds Aalhus.
"The last 20 months will most definitely go down in history, not only for the extreme challenges we all faced, but also for the unwavering support our community showed one another. The Airdrie Chamber is extremely proud of our team for their resiliency, and truly believe we are offering our members more value and support than ever before."
Businesses have not been able to maintain the status quo for the past 20 months and the same can be said for Chambers, according to Aalhus.
While giving the award and listing the Airdrie Chamber's accomplishments, the Alberta Chambers highlighted the events that Airdrie managed to keep doing despite the pandemic, as well as their efforts to advocate for Airdrie and all Alberta businesses.
"Receiving this award is like the cherry on top. Our chamber has gone above and beyond in so many ways. It feels wonderful to be recognized," says Aalhus.
For more information on the ACC, click here.
stacie@frogmediainc.ca