The Rocky Mountain Symphony Orchestra (RMSO) is working with an Airdrie musician to showcase a musical piece inspired by the pandemic.
RMSO member and composer Dr. Kristin Flores will present The Four Seasons of COVID-19, which illustrates the stages of the pandemic as it progresses through the seasons, in 2022 at the Polaris Centre for the Performing Arts.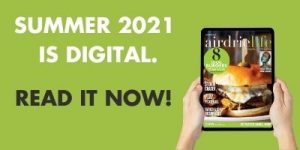 "We are hoping to premiere the work in 2022," says Carlos Foggin, the founder and musical director of RMSO.
"As it requires a full orchestra, 2021 may be a little ambitious to get a large group comfortably back on stage."
Foggin says he approached Flores about a year ago because he felt that her perspective would be of interest to musicians and patrons.
"We all experience things slightly differently, so we gave her free reign to write whatever she wanted," says Foggin.
"All we gave her was a list of instruments and players that we'd have available."
The resulting piece is taken from another orchestral piece The Four Seasons by Vivaldi and includes quarters that are titled, 'Spring – First Wave,' 'Summer – Time to Reflect,' 'Fall – Second Wave is Coming' and 'Winter – This is Never Going to End…'
"The instruments carry a melody throughout, sharing it among instrument families (the strings, the brass, the woodwinds etc) to show the cohort system that we adopted to keep our families safe," says Flores of the 'Summer' section.
"This movement also has several solo lines throughout to depict the isolation and quarantine that many endured."
Flores has been playing violin since she was eight years old and started composing during high school but began studying composition formally at the University of Alberta in 1998 after completing a Bachelor of Arts degree in music from Augustana University College.
She is the director and teacher at the Rocky View Suzuki Violin School in Airdrie.
She adds The Four Seasons of COVID-19 was commissioned by the RMSO with assistance from Alberta Foundation for the Arts.
"It's a new work by a local composer, so it has understandably generated some significant interest," says Foggin.
"We believe that orchestral music (whether it's composed by European masters from centuries past or by a local composer this year) has the power to move people emotionally, simply by the variety of sounds in the orchestra, and the nearly infinite ways they can be combined to make a wide variety of interesting sound combinations."
Flores says she hopes the audience will relate to the music since we all had similar experiences navigating through the pandemic.
"Writing this piece during the pandemic gave me comfort and it is my hope that it will have a healing effect for the audience as well," says Flores.
For more information on RMSO, click here.
To learn more about Flores, click here.
stacie@frogmediainc.ca