Airdrie Mayor Peter Brown says despite the many challenges of the COVID-19 pandemic in 2020, he is optimistic about what 2021 will bring.
"The pandemic brought forward big challenges for most people and the City is not an exception," says Brown.
"The hope is that things will turn around and we will gain back things we have lost. 2021 offers the chance to gain back some sense of normalcy. The City is working to create an environment that provides hope."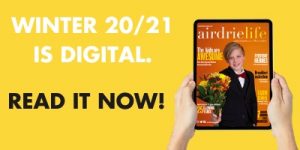 He adds that the pandemic taught him and City staff the importance of being change-ready and open to innovation.
"Many businesses in the community transitioned their businesses to support what is needed during the pandemic," he says.
"The City has adapted too with 50 per cent of our staff working from home."
He adds that the City has been reminded by the events of last year about the importance of keeping the lines of communication open and finding creative ways to connect with residents when face-to-face meetings are not possible.
Brown says the municipality has been using its social media outlets and website to communicate and share resources more than ever before.
He added that a number of positive things have come out of the pandemic including people becoming more health conscious and active as well as the generosity of businesses and residents in the community who continue to give back to local charities despite the hardships they are undergoing.
Looking Ahead
Brown says some of the projects he is most looking forward to in 2021 include the start of construction on the expanded Airdrie Public Library and the 40th Ave overpass.
He is also looking forward to continuing to work with the Calgary Metropolitan Region Board on talks about creating efficiencies and sharing opportunities for revenues among local municipalities.
"We are also seeing a number of new communities come online," he says.
"Now that people don't have to worry as much about commuting to downtown Calgary, more people are moving to Airdrie because they want a smaller community."
He mentions the fact that the City will be consulting with residents about what they want in a new recreation centre that will be located on land in the city's southwest.
"We are also gaining traction with the Airdrie Downtown Plan and will be working with businesses to enhance our downtown and make it into the destination that people have told us they want," Brown adds.
"We will be working to market our city and make sure it is seen as the place to start a business. There is lots to be excited about."
He says the East Points CASP was approved on Dec. 7, 2020 and will encompass six quarter sections located in city's northeast including:
348 acres of light industrial
160 acres of medium industrial
256 acres of heavy industrial
13 acres of commercial
"The approval of the CASP allows council to move ahead with its strategic goal of advancing non-residential development to help balance our tax base," says Brown.
"The addition of these lands provides the opportunity for us to attract new investment and the potential to create up to 6,000 new jobs for Airdrie residents over the next 20 years."
Interested in contacting the mayor to learn more? Click here.
stacie@frogmediainc.ca