The Airdrie and Crossfield Chambers of Commerce have partnered up on a virtual Rural Women in Business Conference that will take place on June 16.
The Rural Women in Business Conference presented by connectFirst Credit Union is created for entrepreneurial women who are passionate about developing and growing vibrant, sustainable businesses.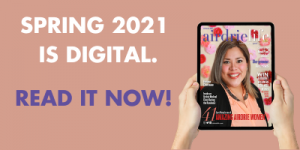 "This year we are going virtual and in true rural-women-in-business fashion, we are doing so to pivot, persevere and find opportunities in the midst of chaos," says Diandra Johnson, president of Crossfield Chamber of Commerce.
"Our hope is that you leave this conference feeling recharged, with a renewed spirit and ready to implement all that is learned into your business."
She adds that this is the fourth year the Crossfield Chamber has hosted this event and the first that the Airdrie Chamber has partnered with them. Although the chambers would have preferred to host the conference it in person, members still wanted to provide an opportunity for women to connect and support one another in 2021 amid the COVID-19 pandemic.
The theme of this year's conference is RECHARGE.
The conference format will remain mostly the same with inspiring and informative workshops from business experts (your choice of two to attend), a dynamic keynote speaker – Dr. Jody Carrington, panel discussion, networking opportunities and more.
"Our keynote speaker Dr. Carrington is amazing, along with your choice of two different educational workshops," says Marilyne Aalhus, executive director of the Airdrie Chamber of Commerce.
"Plus, it is a fun and exciting way to promote your business and network with other like-minded women in business."
Carrington is a clinical psychologist who has spent most of her career talking about the vital importance of connection. Growing up on a farm in rural Alberta, and after 13 years of post-secondary education, she took her first job at the Alberta Children's Hospital in Calgary. During her 10 years there, she learned about relationships and the vital importance of connection.
"As I develop my own company and talk about the importance of relationships across all other aspects of life, I've come to understand that entrepreneurs and business owners are some of the most powerful people on the planet," says Carrington.
"They are leaders and good leaders understand the importance of relationships first. Join me at the Rural Women in Business Conference in Crossfield as I share my experiences building my own company over the past 15 years. Hear how I stay recharged and connected to myself, my family, my team and my clients as I cultivate and grow this business that I absolutely love and live my life wholeheartedly."
Aalhus says the conference is a great way to connect with other women in business, while learning about resiliency and recharging during an extremely challenging year.
She adds that women can expect to learn:
How to create a connected relationship-based team and business operation;
How to step into discomfort with courage so you can build trust and truly hear others;
How to find common goals to build commitment and productivity with your people and more.
Registration is open until June 15 and the first 75 attendees can choose to receive a complimentary gift bag filled with goodies (valued at over $100) for registering for the event.
The event costs $40 for Chamber members and $50 for non-members.
"Thanks to Fortis Alberta, 20 complimentary tickets to attend the event will be given to women who have been negatively affected financially by COVID-19," says Johnson.
Click here to apply for a complimentary ticket before May 15. The deadline to apply is May 15.
More details on the Rural Women in Business conference can be found by clicking here.
stacie@frogmediainc.ca