The Wear it Proud campaign, led by the Airdrie Chamber of Commerce, is an initiative to raise funds for local businesses by selling branded toques.
"We brainstormed a way to support shopping local by purchasing an item at local retailers while raising funds to support local business that are struggling to due to COVID," says Marilyne Aalhus, executive director of the Chamber.
According to Aalhus, the impact of COVID-19 has left many Airdrie businesses needing resources and relief.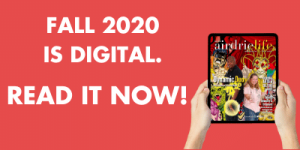 Fifty per cent of all proceeds from toque sales will be distributed as a minimum of four $1,000 grants to Airdrie Chamber of Commerce member businesses.
"Our businesses need your support more than ever before! Buy your toque and show your community pride while supporting local business," says Aalhus.
"Instead of shopping online or outside our city, visit your local retailers to experience firsthand who the Heart of Airdrie is."
Toques are being sold at 12 local retailers for $20+gst until late December. Group sales will also be available in mid-November through the Airdrie Chamber.
On Nov. 9, the Chamber organized a large 'socially distanced' Wear it Proud group photo using Rocky View Aerials' drone. Local dignitaries, Chamber directors, staff, sponsors, retailers, and community partners were invited to participate in the photo.
Tag @airdriechamber and #wearitproudairdrie in your Facebook or Instagram post with your toque for a chance to win weekly prizes from local businesses.
For more information and a list of the retailers where toques are available, click here.
stacie@frogmediainc.ca