Are you looking for a job?
Prospect's Rocky View and Wheatland Employment Services will be hosting the 2021 Airdrie and Area Virtual Job Fair on Sept. 29 from 1 pm to 3:30 pm to help local residents get to work in a job they love.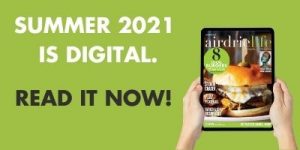 "We know that many positions are obtained through 'who you know,' by networking," says Jennifer Dost, workforce advisor, prospect human services for Rocky View & Wheatland Employment Services.
"Job Fairs are a unique opportunity to connect (virtually right now) with actively hiring employers and essentially put a job seeker's resume to the top of the pile."
Dost says there are about a dozen businesses currently signed up for the fair with a variety of opportunities and she expects that number to grow.
"Job Fairs are a fantastic opportunity to connect with a wide variety of applicants eliminating the time and difficulty of sorting through resumes," she adds.
"Employers can meet candidates and see how they interact, answer questions etc. This is particularly helpful when employers are hiring for any positions that are customer facing. In addition, with the online format, employers can share information about their business, so it is great community marketing as well!"
Dost expects about 200 participants to take part in the online event.
"Every time we host or partner on job fairs, we hear success stories for months after the event," she says.
"We have heard from candidates who have strong skills but struggle in interviews and because they were able to chat with the employer at the job fair, they successfully obtained employment."
She says that there are no education requirements for the participants of the job fair and the positions range from entry level to management.
"We know that this has been a particularly difficult year for job seekers as well as employers and we are passionate about helping to facilitate a connection particularly within a close-knit community like Airdrie. It is a win/win event for all involved," she adds.
"These job fairs provide an opportunity for attendees to look for positions, learn more about positions and companies as well as offering a chance to network with employers and other candidates."
Candidates can access free employment services in preparation for the job fair by calling Prospect's Rocky View and Wheatland Employment Services office at 403-948-9711. Candidates are paired with a skilled career advisor who will work with them one-on-one to assist in their job search offering services including resume development, interview preparation, career exploration, workshops and access to employment resource centre where they can use computers and printers for their job search.
To register as a participant or businesses, click here.
Businesses registered for the virtual 2021 Airdrie and Area Virtual Job Fair include:
Days Inn & Suites by Wyndham, Airdrie
Ardivan Enterprises Ltd
Davis Auto Group
Sun Life
London Drugs
Rangeland RV
Harmony Beef
TD Bank
Rocky View Schools
Boilermakers Lodge 146
Bow Valley College
City of Calgary Youth Employment Centre
stacie@frogmediainc.ca