A local group of eight artists and cultural workers have come together to create an arts and culture forum for the 2021 municipal election.
Led by playwright, author, and arts advocate Kim Cheel, this forum enables stakeholders and community members to share their concerns with candidates on Oct. 7 at 7 pm via a live feed on a Facebook page.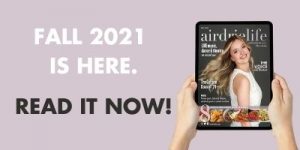 "We are coming out of a period where no one was hosting festivals or live performances, but this won't last forever," says Cheel.
"We need to make sure culture, and the arts that breed in a strong cultural richness, are there for us when we can gather safely again. That means funding opportunities for non-profits and emerging professional artists. That means making sure culture is part of the conversation around economic growth. That means our city's leadership is aware of who we are and how we can be supported."
According to Cheel, the main goal of the forum is to ensure arts and culture contributors continue to have a voice as COVID-19 restrictions have limited their offerings.
This forum will be held online via Zoom and broadcast on Cheel's Facebook page so members of the group and the public can ask questions of the candidates.
"The comment section will be closely monitored so we can give any questions to the moderator to ask to the candidates," says Cheel.
"I think in the past, leadership has had the mindset that arts/culture only takes money. That mindset needs to change. We need to look at how arts can contribute to a growing economy and a thriving city."
She adds that the inaugural arts forum, that was held before the election four years ago, had a great turn out she would like to see more focused forums each election so people can have the confidence that their issues and concerns are being heard.
"I think that we've seen, in the past few years, is how important arts, and culture have been to society as a whole…. We turned to arts and culture to calm us, to help us escape, to entertain us when chaos swirled outside."
Cheel adds that she expects 13 candidates to attend the forum.
"When someone hears 'arts and culture' I think the default is to think of theatre performances, film, and music," says Cheel.
"It's very important to remember that arts and culture is far more reaching than that; it's pride festivals, it's a commemorative statue, it's Truth and Reconciliation, it's the rodeo, it's a car show, it's dance studios…. It's advocating that we take steps to learn what Airdrie's culture is, and it can take root and grow."
Click here to read each participating candidates' answer to airdrielife readers' question: How would you work to improve arts and culture infrastructure and opportunities in the city if you were elected?
stacie@frogmediainc.ca