"I've started my solo career," says Airdrie musician Steve Jevne. "I feel like everything that's been happening in my life has been leading to this."
Jevne has been a significant contributor to the Airdrie music scene, though he would be the first to say he's just one part of a talented group of local musicians. That said, his resumé includes a decade's worth of organizing, hosting and performing at open mike events; dozens of songwriting collaborations; and hands-on involvement in local festivals.
His last band, As High As We Go, with Kyle Miller, saw a string of fan-favourite singles, with multiple appearances in venues such as the King Eddy, Wild Card Shack, Sorso and the Calgary Stampede.
"I've been really lucky. Opportunities just come to me, but I've always preferred being the guy in the background."
When he and Miller decided to pursue different paths, he realized he was at a crossroads.
"I've always thought of myself as a guitar player and a singer, but not really a vocalist. Kyle's a vocalist; he's got crazy techniques. But when I started playing solo shows, and it was just me, it began unlocking things in my voice."
Since then, he's released a string of original songs, including the single Best Friends Fall in Love. Recorded and mixed in his home studio and mastered at Evergreen Sound Studio in Calgary, the song is pure country. The radio version, available on streaming platforms, has Jevne on lead vocals and instruments, with Christine Wigley on backup vocals and Danielle Beckie on fiddle.
"It was the first project, from start to finish, that I did in my home studio just for myself."
The video for the song, which he filmed, edited and produced, features his strong vocals and clever lyrics backed simply by his guitar, a bass drum and a fiddle that soars playfully through this summer love song.
Jevne may have gone solo, but the friendships he's forged over the years remain an important part of his music.
"I've got a pretty special connection with awesome musicians," he says, explaining that he has a Band of Misfits that back him up. "Most have full-time jobs and are not connected to any band, but just love playing, so I call them up and say, 'Hey, do you want to work this weekend?'"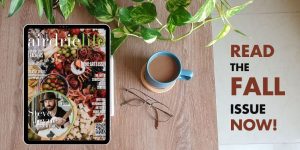 Jevne's also embarked on a parallel solo career, giving his alter ego, lofi hip-hop producer Zeke Powers, a platform. Under the pseudonym, Jevne produces original electronic music using just about anything he can get his hands on. With guitars, keyboards, a knife on a cutting board, the flick of a Bic, ice cubes in a glass – whatever is close at hand – he creates easy-listening music far removed from his country, punk and rock roots.
"I put three songs out over the last year, with seven more coming out by fall. It's very ambient, like dinner music; something you could fall asleep to."
Music is meant to be fun, he says, admitting that he'd lost sight of that at times.
"I'm older now, and I don't care if someone doesn't like my music or how I handle the business. But people that do care – I'll go out of my way to make things happen for them."
"Right now," he adds, "I'm just focused on making it happen for me."
Between writing, rehearsing and producing, Jevne is optimistic about his future.
"I took a risk playing music for a career, and it's finally starting to pay off. I wouldn't want to do anything else; I don't think I could do anything else at this point in my life."
Check out Steve Jevne Music and Zeke Powers Music on Facebook, and https://open.spotify.com/artist/7u8cXhm4EUxErThVYwILpg