The flavours are fresh this spring thanks to Airdrie's top independent taste purveyors! 
Over at Hayloft get your fork into Your Local Ranch braised beef chuck with roasted sunchokes and carrots, passatelli noodles and sour cherry jus. Sip on a fresh 'Lovebird Shandy' Lovebird gin, raspberry lemonade, Wild Rose raspberry ale, lemon and rosemary. Brunch favourites include organic Eggs Benny with caramelized onion biscuit, herbed hash browns and fresh hollandaise; and cinnamon bun French toast with berry and pear compote and goat-milk ice cream. Half-price bottles of wine on Wednesdays and feature flatbreads are only $10 on Thursday nights.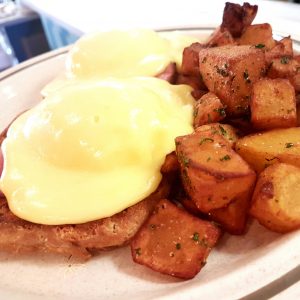 Fitzsimmons Brewing Co. is releasing an Oatmeal Stout (just in time for St. Patrick's Day) and in April, look for a Cascadian Dark Ale (CDA). Due to popular demand the Roasted Pineapple Sour returns in May along with an Orange Tangerine Radler, just in time for summer!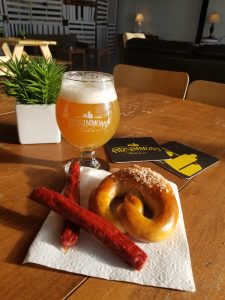 The Avenue Cakery and Bakeshoppe is loaded up with bars, cupcakes, and macarons in bright colours and flavours. (Our fave is still lemon!)  
Sunday Brunch at The Woods (Woodside Golf Course) is still ranked No. 1 in the city and that's probably due to the incredible array of food weighing down the buffet! The omelette station and waffle station only add to the fun for all ages. On Friday nights enjoy a traditional Neapolitan thin-crust pizza and an ice-cold pint of beer for only $20, and soon, people, soon … the patioh opens! 
At Sorso it's a whole new vibe! Think of Sorso first for proper cocktails, great wine and craft beers. A new menu in April highlights some fresh new tastes Airdrie has been craving, like Ahi Poke Bowls and more veggie and vegan options. And their Eggs Benny choices are second to none. Live music every Saturday night runs the gamut from hip hop to country so there is always a reason to show up, sip and savour the food and the ambience! Flatbreads are $10 on Friday nights, and sip on a $15 wine flight on Wednesdays!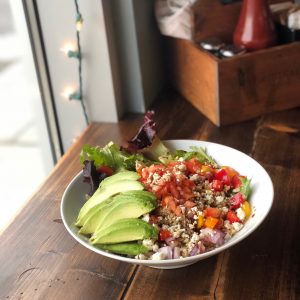 WIN THE TASTES of Airdrie! 
We're giving away gift cards to our favourite places every week! Join the a-list at get your exclusive offers and entry forms!