Puppy season is upon us! Life is full of cuteness, squeals, gasps, disasters and oodles of advice, especially on how to get them socialized. What exactly does that mean to you?
Consider how your dog's world looks to them. What environment do we want them to live in and be comfortable with? What will our daily grind and home environment look like as we adapt to an ever-changing definition of "normal"?
Do you enjoy having family and friends over and want them comfortable with visitors? Love to spend your time in the great outdoors being active and need a good partner? Or are you the low-key, stay-inside-with-puppy-cuddles-on-the-couch type? Get the support you need to achieve your personal goals with your dogs.
Find an accredited, certified trainer who supports choice-based methods and understands the behavioral fallout that aversive tools and punishment have supporting the archaic theory of dominance.
Set your dog up to be successful in your world. Instead of correcting behaviors you dislike, work on ways to communicate with them, teaching them what you want them to do instead.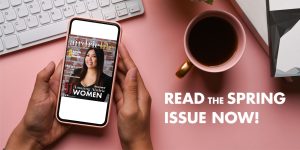 Many dogs have no desire to be the social butterfly! Look for suitable matches for your dogs from various social circles to meet up for play and safe interaction at local private off-leash parks. Building friendships for them is a process where they learn to trust and let loose. Just like us!
Make respectful trips to pet-friendly retail stores for unique indoor learning experiences. This is a fantastic way for younger puppies to see different happy faces and smells, and to get comfortable with short car rides.
Commit to finding what works for your family while keeping in mind you are teaching another species to coexist with you. Kindness works!
Laura Hudson is owner of The Woof Pack Dog Walking & Pet Services