Peace in the Park
September 23 @ 12:00 pm

-

9:00 pm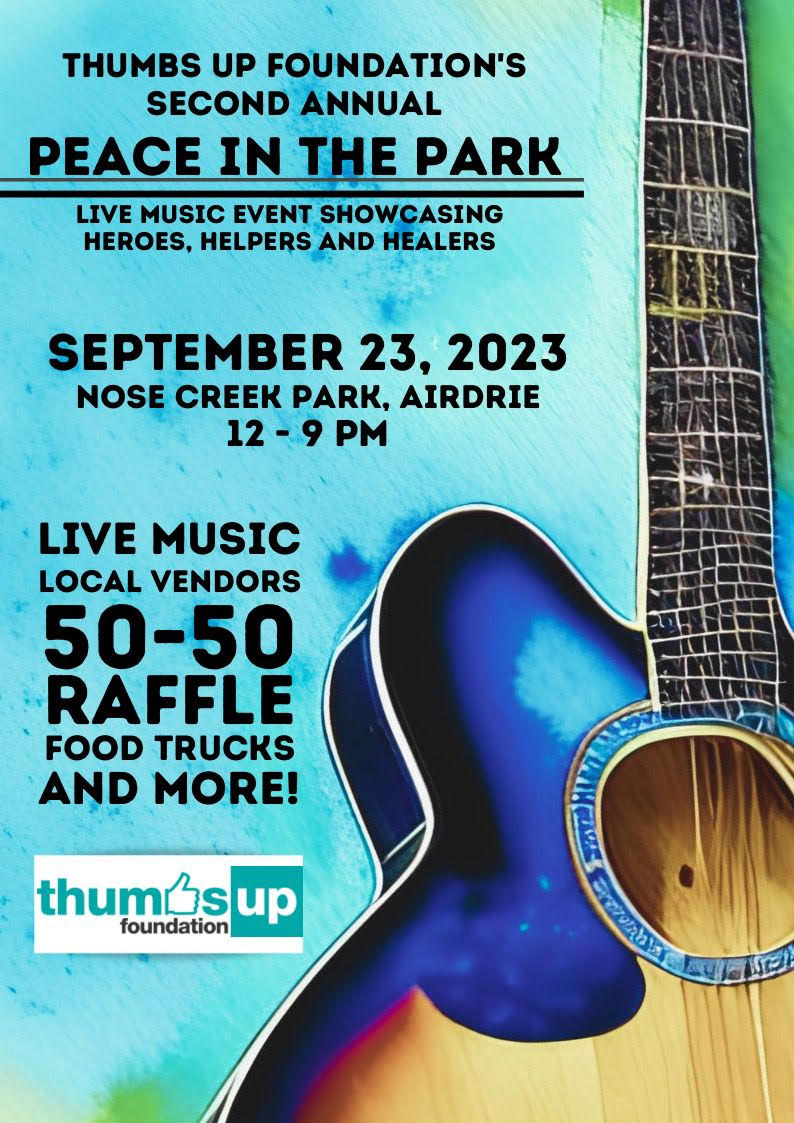 Thank you for your interest in Thumbs Up Foundation's 2nd Annual Peace in the Park Festival!
Last year's inaugural event was super successful with over 3,000 attendees. We would absolutely love for you to join us in our second year!
Since 2016, Thumbs Up has provided over $2.1 million in support of collaborative, solution-orientated community-based initiatives that promote family and individual well-being. While professional and expert care are essential to one's healing and wellness, one hour of professional service provision leaves 23 hours to live.
Peace in the Park celebrates incredible Healers, Helpers and Heroes. Peace in the Park, a community-based music event, is designed to showcase multiple perspectives and practices and the importance of these interrelationships on one's mental and emotional well-being in a fun and upbeat way!
Questions? Email us at festival@thethumbsupfoundation.com