The Airdrie Festival of Lights (AFOL) is celebrating 25 years of getting their glow on in Nose Creek Park this Christmas, but the pandemic has posed a number of challenges for organizers this year.
After Premier Jason Kenney announced on Nov. 24 that all outdoor gatherings were limited to 10 people, the AFOL Society shut down all extra events and activities (such as the market and photos with Santa) at the festival.
On Dec. 8, an additional government announcement enforced an outright ban on all outdoor gatherings that left the Society scrambling to determine if the event was able to continue.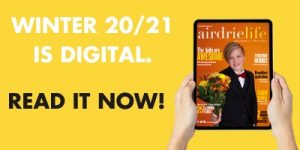 According to the AFOL Society Facebook page, the Society has been granted approval from Alberta Health Services (AHS) to continue the season as outdoor recreation.
"We are going to need the public's patience, assistance, and cooperation if you want to be able to enjoy the lights," says the Facebook post on Dec. 9.
The post also states:
Groups are limited to their individual household only.
Please don't plan to meet your friends and neighbours here. Provincial guidelines prevent it. If you show up with others, you won't be able to enter.
Families will be allowed to enter at 45 to 60 second intervals, based on capacity limits.
If you arrive at 6 pm, right when lights turn on, there will be a wait to get in, and it could be as much as 20 to 30 minutes, so dress appropriately, as we finally have some snow and a chill in the air.
We are open until 9 pm, giving you lots of opportunity to visit us!
There are also 22 more days in the month, so no need to rush in today.
When we reach capacity, we will be closing all entrances. The parking lot will also be closed, and you will be asked to come back in 20 or 30 minutes.
Once we reach capacity, we will allow new entries from our Main Gate first, and then the other walking pathways as we can, church parking lot entries will be last, and will be advised to come back in 20 minutes, and park in our lot instead.
GET LIT
In addition to the lights at the park, the Society has created a safe and socially distanced event called Get Lit.
In partnership with the Airdrie Chamber of Commerce and the Airdrie Parades Committee, the Society is asking for homes, front doors, apartment balconies and businesses to be lit up with lights.
"Using your postal code only, we'll be plotting locations on a map on our website, so those visiting the Festival of Lights can extend their time, by driving around to all these extra glowing displays," according to the AFOL website.
"We invite you to use our GET LIT map to help #GetYourGlowOn and see some the beautifully decorated homes here in Airdrie. Click here for more information."
Keeping it Safe
If you do choose to attend the Airdrie Festival of Lights, please keep in mind local health authorities' recommendations on how to keep yourself and others healthy:
Practice Physical Distancing – Keep at least two metres (about the length of a hockey stick) distance from people outside your household or cohort group.
Wear a Mask – Albertans are encouraged to wear non-medical masks in public when it's difficult to maintain physical distancing of two metres at all times
Avoid touching your eyes, nose, and mouth with unwashed hands
Wash your hands often with soap and water for at least 20 seconds. Use an alcohol-based hand sanitizer that contains at least 60 per cent alcohol if soap and water are not available.
For more information on the AFOL, click here.
stacie@frogmediainc.ca