The organizers of this year's TASTEairdrie event are making it easier than ever to show how delicious Airdrie is.
Explore the dining options in Airdrie from pub grub to fine Italian, sushi to shawarma and everything in between during ARTember either via dine-in or take-out and it could pay off.
From Sept. 11 to 30, TASTEairdrie organizers are inviting residents to take a photo of their foodie moment, post it to social media with #tasteairdrie #artember2020 #eatplaystayairdrie and win one of five $50 Airdrie food and beverage gift cards.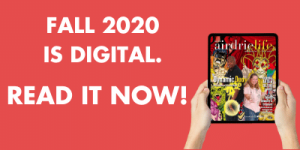 "TASTEAirdrie is a delicious way to support our local businesses, learn more about where to eat and what's new on the menu," says Shauna Quinn, tourism development officer with the City of Airdrie.
"Experience something new, found locally. Even if it is just salivating over photos of someone else's meal! Dine in, take out, curbside or delivery, how you enjoy it is up to you."
Due to the COVID-19 pandemic, the event has changed since it was last held in 2017 when a number of in-person culinary events took place within the community.
However, it doesn't have to be any less tasty and is still a great way to support local restaurants who need it more than ever.
"Dine-in service has re-opened in Airdrie and our local providers are following Alberta Health Service guidelines to ensure you have a safe experience," says Quinn.
"Support them and the service workers they employ however you feel comfortable."
For more information on TASTEairdrie, click here.
To learn more about other exciting ARTember events taking place around the city this month, flip to page 10 of our Fall arts edition by clicking here.
stacie@frogmediainc.ca