A local organization with a goal of supporting and enhancing women's social health recently moved into a permanent space in an Airdrie hotel.
Ladies Out Loud (LOL) has been in operation since 2016 and was founded by longtime Airdrie resident Karen MacDonald.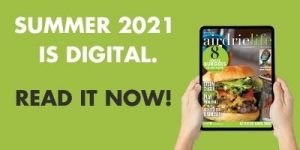 "We offer fun, social, educational programs, activities and events," says MacDonald.
"We are about offering women a safe supportive community. A community of friendships and one where we learn, laugh and live out loud together."
LOL currently has 92 members and MacDonald says 2022 memberships will be available to purchase later in the year but anyone can attend most activities and events.
"I wanted to offer a platform to advocate, support and talk about the difficult issues we face as women," adds MacDonald.
"A place where women can be heard and feel safe sharing their thoughts. I also love gathering people and seeing women build relationships/friendships and come into their own with confidence."
She says that she has always envisioned that LOL would have its own space and that became a reality at the Diamond Event Centre (now known as the Ladies Out Loud Event Centre) in the Best Western Hotel in May.
"Now that we have our own social hub and event centre, it gives us opportunity to do all the things we have wanted to do for a long time," says MacDonald.
"We also have more opportunities for collaborations with non-profits and other local businesses."
She adds that LOL has raised more than $80,000 to give back the community with Airdrie Victim Assistance and Community Links being main recipients along with supporting the Airdrie Hospice Society and other charities.
The Vagina Monologues has been one of the group's major fundraising events and plans are in the works to create their own Airdrie LOL Monologues for next year.
"We will be offering a space for the arts (visual, literary and performing)," says MacDonald, of how the new event centre will be utilized.
"Whether that be in collaboration or hosting our own events… including visual, performing arts, small theatre productions, music and public events."
LOL will also host health and well-being events such as fitness, dance and yoga classes; workshops; women's conferences, including International Women's Day; book club, movie viewings and more.
"If you want to meet new people, have fun, learn something new and step outside your comfort zone, then Ladies Out Loud is what you're looking for," says MacDonald.
"We also advocate and talk about the most difficult issues that women face in life."
The space is also available to community groups, business and general public to rent.
For more information on LOL, click here.
stacie@frogmediainc.ca