Premier Jason Kenney held a press conference on May 26 outlining the Province's "Open for Summer Plan" that includes targeted vaccination rates and declining hospitalizations in order for businesses to re-open and events to proceed.
According to the plan, Stage 1 will occur two weeks after 50 per cent of Albertans 12 years and older have had their first dose of a COVID-19 vaccine and hospitalization rates are under 800 and declining. These benchmarks have been reached and measures come into effect on June 1.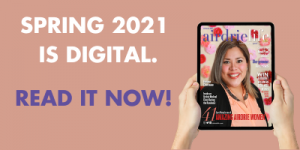 "Thank you to all Albertans for rising to the challenge," said Kenney in the press conference.
"The diligence and sacrifices of all Albertans hasn't just stopped the spike but crushed it."
He added with hospitalization and active case numbers decreasing and vaccinations rates steadily climbing, "we have shown we are Alberta strong, we are tough, resilient and compassionate."
"Today, we are truly near the end of this thing. We are leaving the darkest days of this thing behind and stepping into the warm light of summer," said Kenney.
"With Alberta's Open for Summer Plan, we will see all COVID-19 health restrictions lifted in just a few weeks' time as long as Albertans continue doing the right thing for just a little while longer."
Stage 1 re-openings include:
Up to 10 people for:

Indoor weddings
Outdoor social gatherings
Outdoor physical, performance and recreational activities for all ages
Outdoor youth sports, performances and recreational training in distanced groups

Outdoor patio dining of tables up to four people – household and close contacts only
Retail can open up to 15 per cent of fire code occupancy
Funerals up to 20 people
Personal and wellness services may book by appointment only
Capacity for places of worship increases to 15 per cent of fire code (effective May 28)
According to alberta.ca, distancing and mask requirements remain in effect and indoor social gatherings are still not permitted at Stage 1.
"This stage will be a careful step forward, so let me be clear about that," said Kenney.
"We have to be prudent so that we keep driving cases and hospitalization pressure down, which will put us in a better position than to open up completely in just a few weeks."
Stage 2 occurs two weeks after 60 per cent of Albertans 12 years and older have had their first dose of a COVID-19 vaccine and a hospitalization rate of under 500 and declining. This is expected to happen in mid-June and includes social gatherings and indoor and outdoor weddings and funeral of 20 people plus public outdoor gatherings of up to 150 people.
"Stage 2 will be a big step forward," said Kenney.
"Some restrictions will still be in place to continue to drive numbers down further so we can then start opening up all together."
Stage 2 also includes restaurants seating tables of up to six both indoors and out; the re-opening of gyms for solo and drop-in activities; indoor and outdoor sports resuming with no restrictions and indoor setting such as recreation centres, movie theatres and libraries opening with up to 30 per cent fire code capacity.
Stage 3 of the plan will come into effect two weeks after 70 per cent of Albertans 12 years old and older have had their first dose of a COVID-19 vaccine and is expected to take place in early July. This stage includes the lifting of all other public health restrictions.
For detailed information on all of the current and future restrictions, click here.
stacie@frogmediainc.ca