With the provincial government's latest COVID-19 restrictions in place until at least Jan. 12 and the excitement of the holidays behind us, chances are you may be getting a bit sick of always being at home.
On Dec. 8, Premier Jason Kenney announced a number of new restrictions aimed at reducing the number of COVID-19 cases and taking some of the strain off of the province's health care system.
Running until at least Jan. 12, all indoor and outdoor social gatherings are prohibited and close contacts are limited to household members only.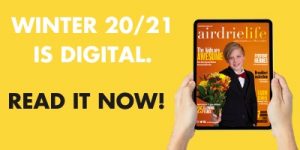 The living spaces that used to bring you comfort when you had a busy life of work, appointments and children's activities may be driving you a bit stir crazy.
You may not be able to go into your office workspace or escape to a restaurant or even a friend's house but there is a way to get a change of scenery without leaving your property.
Why not use your outdoor living spaces just like you would in the summer?
It may take a bit of ingenuity and a quick trip to your local hardware store or an Amazon order but there is no reason you can't enjoy your backyard, patio or balcony even when the temperature has dipped, and it is covered in snow.
Here's how to transform your boring backyard to a winter wonderland (and technically get out of the house for a bit):
Light it up – a way to make it more appealing to get outdoors when it's cold out is to bring the heat. An outdoor fireplace, fire pit or heat lamp can create a warmth that will entice all members of the family to get outdoors.
Under cover – In addition to a bit of heat, you are going to want shelter from the wind and snow in order to enjoy your opulent oasis. Adding a roof to your existing patio or pergola will ensure you can use it all year long.
Bring the indoors out – You may not be tempted to use your patio furniture if it looks exactly the same as it does in the summer. Bring some 'cozy' to the space by adding textured pillows, blankets and soft rugs.
In the glow – It gets darker much earlier in the winter so make sure you have ample lighting outside. There are a ton of options with beautiful stand-alone lanterns, string lights, lamps from inside, solar lights, candles or even LED light up furniture.
Get grilling – there is no reason you can't use your barbecue in the winter too. Fire up the barbie and throw on some steaks and you will be the envy of the neighbourhood. Just because you have to flip those burgers with mitts on your hands doesn't make them any less tasty!
Outdoor Activities – One way to ensure you will use your backyard space is by creating an awesome winter play zone. Have a large flat yard? Flood it for an ice rink. Does your yard have a steep incline? Instant toboggan hill. Have a small backyard? No problem, we guarantee there is space for a snowman or a snow angel.
No matter how you do it, utilizing the living space in your yard is a smart thing to do (especially this year).
Whether you just put in a little sweat equity or a spend little bit of money to make it cozy, it will be worth the effort to use your outdoor space from now until the snow melts and get a change of scenery until the restrictions are lifted.
stacie@frogmediainc.ca