Ryan Straschnitzki has a simple message during National Spinal Cord Injury Awareness Month: "People with disabilities just want to be seen as normal people living their lives in the best way we can."
Straschnitzki is a former Humboldt Broncos hockey player, who was paralyzed from the chest down two years ago in a Saskatchewan bus crash.
The 21-year-old was hurt when a semi-trailer and the Broncos team bus collided at a rural intersection in Saskatchewan in April 2018. Sixteen people were killed and 13 were injured.
The truck driver pleaded guilty to dangerous driving causing death and was sentenced to eight years in prison.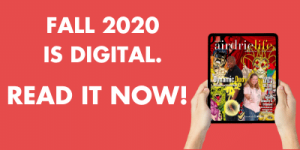 "As someone with a spinal cord injury, you sometimes get the feeling that people feel bad for us," says Straschnitzki.
"We don't feel bad for ourselves. People say how sorry they feel for us or go out of their way to do things for us that they wouldn't do for anyone else and we don't want them to feel sorry. We just want to be seen as equal."
Since his accident, Straschnitzki has spoken to hundreds of people across Canada about the challenges his injury has created for him, but his message is always one of hope.
"When one door closes, another one opens," he says.
"My story is one that a lot of people can relate to; having one door close and having your life take a different direction than you thought it would. It's about finding another path and not dwelling in the past."
Straschnitzki says although he tries to keep a positive outlook, the spring of 2020 was difficult when the COVID-19 pandemic shut down both sledge hockey and physiotherapy for him.
In November 2019, he underwent spinal surgery in Thailand and was seeing amazing progress and movement in his legs before the pandemic. He says having to put that work on hold was hard to handle.
"It was all on hold for two to three months and that was tough," he says. "But in the end, I am hopeful for the future."
He adds that his professional goal is to play on the Paralympic sledge hockey team, while his personal dream is to walk again.
"I absolutely think it is obtainable and I will continue to work towards it," he says.
"It's been incredible to see the kind of medical and scientific advances that have happened in the time since my injury and who know what the future holds?"
The Numbers
Thousands of Canadians experience a spinal cord injury (SCI) each year. These injuries are devastating and can result in life-long care causing significant physical challenges and emotional stress. Living with a spinal cord injury is extremely costly and can result in life-long medical bills, loss of income, lengthy hospital stays, rehabilitation services and more.
Recent statistics on spinal cord injuries:
There are about 1,500 new spinal cord injuries a year in Canada.
About 86,000 people are currently living with a SCI.
The average age of injury is 42 years.
Male's account for about 67 per cent of all spinal cord injuries.
Source: World Health Organization
For more information on National Spinal Cord Injury Awareness Month click here.
stacie@frogmediainc.ca