The City of Airdrie announced on Oct. 28 in a press release that riders are required to wear masks on Airdrie Transit vehicles.
On Oct. 27, Airdrie City council mandated that masks are now required while using Airdrie Transit services as social distancing may not always be possible.
"We are constantly evaluating the local situation in regard to COVID-19 and making adjustments by following the direction of AHS (Alberta Health Services) and the Province," says Chris MacIsaac., City of Airdrie Transit team leader.
"This is one particular adjustment that we are implementing to enhance our safety measures to continue to keep our community healthy."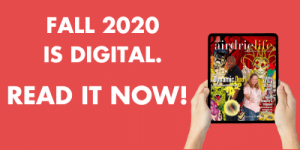 Complimentary disposable masks will be available to all Airdrie Transit users.
In a bylaw passed by City council in July, face coverings would be made mandatory in all public settings across the city if Airdrie moved into the 'enhanced' relaunch status as set by the Province of Alberta and AHS.
With a recent rise in local active cases, the City has moved up from 'open' to 'watch' status.
The press release states: "While their use is only mandatory on public transit, the City strongly encourages residents to help prevent the spread of illness by using a mask or face covering in all public settings and especially where physical distancing of at least two metres cannot be maintained."
For more information on the City of Airdrie's procedures and protocols regarding COVID-19, click here.
stacie@frogmediainc.ca