An Airdrie photographer is giving back to those in need with an initiative called the Perpetual Happiness Project.
The project was created by Chelsie Schmidt, founder of Chelsie Rae Photography, and will see the recipient gifted three one-hour photo sessions per year as well as a percentage of Schmidt's revenue to be donated to the recipient themselves or a charity of their choice.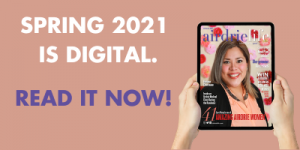 Schmidt was inspired to create the project by the LePage family, who will be the first recipients of the initiative.
According to Schmidt, the family's 3.5-year-old daughter Sloane is suffering from a large brain tumour.
"I cried for days thinking about this family and couldn't even begin to imagine the profound sadness, worry and stress that they must be going through," says Schmidt, who has been a photographer for five years.
"After many sleepless nights wondering how I could help, I decided to create a beautiful gift of kindness to those most deserving through my love of photography."
The life-long Airdrie resident says she wants to bring happiness to the recipients by documenting their lives through the year.
"Helping people has always been something I like to do and contribute to in my personal life," she says.
"I felt it would be fitting to adopt this mindset into my business model as well."
Residents can visit Schmidt's website to nominate someone they believe is deserving of the Perpetual Happiness Project.
As this is the first year Schmidt has launched the initiative, she isn't sure how any nominees to expect but she encourages people to nominate those in their lives who need a helping hand.
"The most important thing I want people to know when nominating is that this is not a one-size-fits-all. I just want it to go to someone who truly deserves to be lifted up," she adds.
"Depending on the situation the recipient is in, we will either donate the money directly to them or to a charity that means something to them."
She says she hopes to choose one recipient per year and to give at least $5,000 to them or their chosen charity.
"I want people to know that community is super important especially in these crazy times. It is important to me to give back and brighten our community," says Schmidt.
For more information or to nominate someone you know for the Perpetual Happiness Project, click here.
stacie@frogmediainc.ca