With current COVID-19 restrictions, many people are working from home and children are taking online schooling.
It can get crowded if you have only one office area or don't have a formal working space at all.
Although it may not seem like it now with the Arctic temperatures we have been having lately, Spring is just around the corner and one way to ease the space crunch is to take your work outdoors.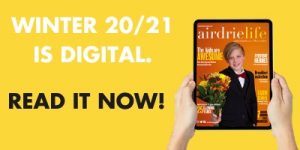 "Backyard offices give you the opportunity to create a productive and inspiring space that is not only close to home, but also allows you the freedom to build something completely unique and custom to your needs," says Marianne White, principal designer of Marianne Elizabeth Design in Airdrie.
"They are useful for adults who need to work from home, or for kids to use as a homework space. They allow for us to make phone calls or have Zoom meetings without being disrupted and ultimately escape from the distractions that so many of us have at home."
The Great Outdoors
Working from home can have an endless number of distractions, whether it's laundry, dishes, letting the dog out, feeding the kids around the clock, or the countless other chores in our homes. All of these interruptions can make it incredibly challenging to truly focus.
"Backyard offices allow for us to 'work from home' while enabling us to escape from the never-ending to do list," says White.
However, there are a few things you need to take into consideration before building a structure in your backyard.
Make sure you contact the City of Airdrie to ask if you require a building permit and follow all building code guidelines.
If you do not have any experience building structures of this kind, this might not be the DIY project to start with.
Although doing it yourself can save you some money, if you don't feel comfortable with a project of this scale, make sure you research local companies who may be able to take it on for you.
The Space
White says that when thinking about designing an outdoor office (or any office space), it is important to consider colour/texture, visual interest, personalization, and what kind of desk you want.
"Our environment plays a big role in our moods, energy levels, and productivity," she says.
"When you are able to create a space that is visually appealing and has a few personal touches, it can be a total game changer to your productivity and overall mood."
White strongly suggests considering a sit/stand desk because it has "incredible benefits for our health, including lowered blood sugar levels, reduced back and neck pain, decreased fatigue, improved mood, and ultimately, improved productivity."
 Kids' Corner
If you are going to use your outdoor office as an online classroom space, there are a couple of things you should take into consideration to make it a welcoming area where your kids want to learn.
"I would encourage the use of lots of colour," says White.
"Colour psychology is so important when creating a productive space, especially for kids. Red, orange, and yellow create a stimulating, social, and creative atmosphere, whereas green and blue have a calming and peaceful effect on us."
She adds a wall mural, oversized piece of artwork or a striking wallpaper are great ways to bring multiple colours into the space.
"I would also incorporate lots of surface space for the kids to spread out on, and comfortable chairs to sit in," she says.
"Adding a reading area with bean bag chairs is also a great way for them to change it up and make a fun zone, while remaining in the same space."
She adds whoever uses the space, it is important to make it their own so it is a place you will want to go to work in.
"For example, if you love the outdoors and spend every weekend going to the mountains, let your backyard office show this," says White.
"Design and decorate the space to feel fresh with blues/greens, perhaps add a texture like a grass cloth wallpaper, add a mix of woods and some soft creams and greys. Make it so when you walk into that space, you feel a sense of relief and excitement that this is where you are."
She adds it is a good idea to bring out a little fridge or coffee/tea station so you can have a snack or refuel with your favourite warm beverage without going back into the house.
stacie@frogmediainc.ca