The Airdrie Fire Department (AFD) is reminding residents to stay safe in the kitchen after a recent house fire caused $10,000 worth of damage to the structure and contents.
On Dec. 27 at about 2 pm, AFD responded to the report of a structure fire located in the 1000 block of Prairie Springs Hill SW.
On arrival fire crews found light smoke in the interior of a small, two-storey home with heavily blackened windows in the attached garage.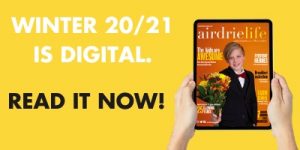 Smoke alarms in the home had activated and two occupants safely evacuated to the street prior to AFD's arrival.
An additional occupant remained in the home attempting to extinguish a fire which ignited on a stovetop located in a second kitchen area in the garage. This resident was safely evacuated by firefighters.
There were no injuries reported.
The Fire Prevention Bureau has determined the fire was caused by a pot containing cooking oil overheating and igniting on a stovetop.
According to AFD, kitchen fires remain one of the leading causes of fires in the home.
"The public is reminded of the importance of being attentive and safe while cooking," states a press release from the fire department.
"Never leave the stove or oven unattended when in use. When cooking with oil it is advised that you use a proper appliance designed for deep frying. Ensure that you have residential fire extinguisher which is easily accessible in your kitchen."
The press release goes on to state that national statistics show that one in three fire deaths occur during the months of November, December and January.
Cooking is the leading cause of home fires and home fire injuries in Canada. The majority of reported home fires started in the kitchen. Most home fires start with the ignition of food or other cooking materials.
Be Prepared
The largest percentage of fire deaths in the home occur at night while people are sleeping. Working smoke alarms can provide an early warning and the much-needed time to escape. Smoke alarms are just one part of an overall home fire safety plan that should also include fire-safe behaviours and creating and practising a home fire escape plan.
Having a home fire escape plan is one of the most important things you can do to protect yourself and your loved ones from fire.
Plan your escape routes. Draw a floor plan of your home and plan your escape routes (at least two from each room).
Practice your plan. Ensure everyone knows how to open window locks and can operate ladders or security bars on windows.
Choose a family meeting place. Choose a place a safe distance away from the house.
Hold a home fire drill. Practice using your various exits.
What to do if there is a fire
Get out quickly and safely. When the smoke alarm sounds, immediately start your escape. Do not try to gather possessions or pets.
Check the door. Stay low behind the door, use the back of your hand to feel the door and door handle for heat.
If the door feels cool GET LOW and GO! Open it slowly, if it is safe to leave the building, go to your meeting place. If you encounter smoke, stay low near the floor. Crawl on your hands and knees to your exit. Once you are out of the building stay out. Phone 911 from a neighbour's house.
If the door feels warm. Or if you see smoke or flames on either side of the door, keep the door shut and use your second escape route.
If you are trapped. Seal the openings around the door and vents with bedding or towels. Call 911. If it safe to open a window and there is no smoke, open it signal and yell for help.
For more information about AFD, click here.
stacie@frogmediainc.ca