On June 5, Council endorsed a broadest community voiced needs thematic focus for Phase I of the new SW recreation centre.
"We are excited to move forward on the new recreation centre and feel that the approved thematic approach will be a huge benefit to Airdrie," says Mayor Peter Brown. "We want to ensure that this new facility is built in a way that addresses our highest community needs and alleviates the current recreation pressures in the city."
Council was presented two thematic options for the facility: broadest community voiced needs or a sports focused use. Each option included aquatic and fitness spaces as core facility components. The thematic decision pertained to allocating the bulk of funds to a 50-metre lane pool for competitive use and its required supportive spaces or spreading allocations across a broader array with a 25-metre lane pool, leisure pool, potential indoor family play space and slightly larger fitness centre to meet resident's expressed needs and priorities.
"The Indoor and Outdoor Community Recreation Needs Assessment Study we completed in 2022, clearly identified a gap in pool, fitness and indoor play facilities for Airdrie," says Brad Anderson, Manager, Genesis Place & Arenas. "We're following residents' lead by placing those amenities with the largest need first in the phased build plans. We expect further engagement with the community and key stakeholders to take place following a detailed site assessment."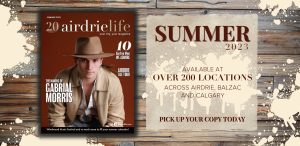 A quarter section of land on the corner of Southwinds Boulevard and Southwinds Drive was purchased in 2018 in partnership with Mattamy Homes and Rocky View School Division, of which the City acquired a 20.85 per cent share for a new multi-purpose recreation centre.
In 2021, the Indoor and Outdoor Recreation Needs Assessment Study was conducted, which involved resident and service provider engagement, as well as a comparative review of infrastructure in other communities. The resulting report was reviewed by Council in 2022, along with subsequent reports including Class D estimates to build the multi-use recreation facility totalling approximately $230 – $250 million. Phase I of the recreation centre is budgeted for $80 – $100 million and is expected to open in late 2026 or early 2027.