Working out is a regular part of many people's day.
It not only keeps people physically fit but also has a number of mental benefits including reducing depression and anxiety, and improving memory, sleep and overall mood.
During the height of the COVID-19 pandemic when recreation centres and gyms were closed, many people struggled with the break in their fitness routine.
Stage 2 of Alberta's Relaunch Strategy has allowed fitness centres to re-open.
Here we talk to three Airdrie gym owners about the new policies and procedures they have – or are planning to implement – to keep customers and staff safe and healthy.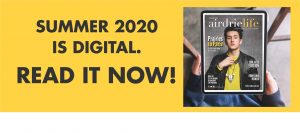 Crossfit 403
Owner Heather Crippen says her gym re-opened on June 12 and she and her staff used examples of the toughest restrictions from other gyms around the world to create their procedures.
She says the closure was tough on her and the business, but it brought a number of things to light for her.
"I learned that Crossfit 403 has an amazing community. We had many members rally behind us and support us even though our doors were closed," she says.
She adds that she learned a bit about herself as well.
"I am an effective problem solver and without skipping a beat, we moved to an online platform for our members the very next day (after closing in mid-March.). We also lent out gym equipment to our members to make sure they kept up with their fitness. For lots of us, these Zoom classes were a big part of keeping up physical and mental health through the isolation."
Crippen says Crossfit 403 has decided to continue with virtual classes as there are a number of clients who cannot or do not want to return to in-person workouts at this time.
"Our goal is the safety of everyone: coaches and members," she adds.
"We have put in loads of work during the shutdown with doing a deep clean and adding some new touch ups for everyone. We want everyone to be and feel safe in our facility."
For more information, click here.
F45 Training
Part Owner Jay Raymundo says the gym opened on June 15 and he could not be happier for the "new energy" re-opening has brought his staff.
"At first (when we shut down), I was in shock and in fear as every gym, facility and business I was dealing with shut down. I didn't know how I was going to pay the bills or feed my family," he says.
"However, F45 was able to pivot into the online at-home workout.  We offered both live Zoom workouts throughout the day as well as pre-recorded workouts for those that couldn't make it to the live ones. F45 has a strong community of members that continued to support us during the shutdown and many of those members quickly fell in love with the at-home F45 live version."
F45 has created "workout squares" for each customer that are 10 feet from the next square and include all of the equipment the person will need for their session to prevent sharing.
"F45 is about building a stronger community and we want everyone to know that we want you to feel safe every time you walk into our studio for a workout," says Raymundo.
"If there is anything we can do to ease your concern and give you peace of mind – please let us know.  Our cleaning, sanitizing and disinfecting of our studio is a top priority for our entire F45 team."
For more information, click here.
Orangetheory Fitness (OTF)
Franchise Owner Tricia Andres McDonald said her location in Airdrie, along with nine other locations around Calgary, will open in mid-July.
They are currently taking it slow and preparing policies and procedures relating to COVID-19 prevention.
OTF is offering free at-home workouts in the meantime.
"We are very excited to re-open the studio, our members have stayed engaged online with our amazing online workouts and they are ready to get back to the studio and reengage with their fitness community," Andres McDonald says.
She adds that the impact of the pandemic "has been huge."
All OTF locations in Airdrie shut down on March 16 and all memberships were immediately frozen.
"To not be able to engage and help our members to keep a healthy lifestyle during this hard time was heartbreaking," she says.
"But we are excited to see the positive impact our community has had in the fight against this virus."
OTF will also launch an app, which allows for ease of booking, entering challenges and getting real-time results from heart rate monitored sessions.
"(Customers) can be assured that they will get the same amazing workout that they have loved from OTF and know that we are taking every precaution to keep them safe during their workout," Andres McDonald adds.
"We are so excited to see our amazing community back in the studio, working hard towards their fitness goals in a clean, safe and better environment."
For more information, click here.
Policies and Procedures
There are a number of policies and procedures that are outlined by Alberta Health Services, which all of the gyms we spoke to are implementing including:
Hand washing stations or hand sanitizer at the door upon entry
Limits to the number of customers that can be in the gym at any time
Equipment spaced out at least six feet
Cleaning supplies located at each athlete station
Thorough cleaning regiments between classes/sessions
Additional measures that some gyms are taking include Personal Protective Equipment (PPE) and/or temperature checks for all staff. Others ask all customers questions about their travel history and current health and/or ask that patrons arrive in their workout clothes to reduce the use of change rooms. Some have also implemented outdoor classes.
stacie@frogmediainc.ca