Nose Creek Swim Association (NCSA) is giving back to seniors this holiday season.
The group sponsored 25 citizens as part of the Seniors Secret Service, which connects Secret Santa's with isolated people in care homes and hospitals.
Robin Loyola, team manager with NCSA, sponsored a senior with her husband and says it was such an incredible experience, she wanted to share it with her club.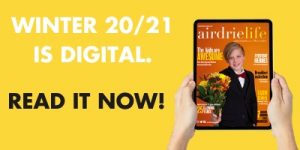 Loyola says NCSA's program is more than swim stroke correction and healthy competition.
"Our team culture is designed to focus on athletes as individuals, build the person, build the athlete, build the swimmer," she says.
"We are teaching lessons beyond winning. Because we have had very little turnover among our coaches, we have been able to foster our philosophy as a club and we are now seeing a culture change that truly reflects our program's values."
She says the NCSA members went above and beyond her expectations and spoiled the seniors with not only the necessities they asked for but games, homemade treats, blankets, puzzles, specialty coffee, slippers, socks, shawls, clothing, gift cards and more.
The organization has about 168 swimmers that took part in the program.
"Thoughtful cards were made, the boxes were decorated, the swimmers and their families could feel that they were letting these seniors know they weren't forgotten and that someone out there cared about them," says Loyola.
"What surprised me the most is how many isolated seniors are in our communities. Almost 6,000 seniors will receive packages."
She adds that is has been difficult for swimmers to be out of the water for so long due to the COVID-19 pandemic but having side projects like the Seniors Secret Service helps keep the members busy and bonded.
"We do hope to return to the water in the near future," she adds.
"Until then, our athletes have been given workouts by their coaches as they are still able to swim independently. We also do group Zoom meetings and are encouraging our swimmers to get active outside."
NCSA offers both competitive and non-competitive swim programs for ages five to 99. For more information on NCSA, click here.
For more information on the Secret Senior Service, click here.
stacie@frogmediainc.ca