The conductor who founded Balzac-based Rocky Mountain Symphony Orchestra (RMSO) is among the 10 recipients of the Lieutenant Governor of Alberta Emerging Artist Awards.
RMSO Music Director Carlos Foggin recently received Alberta's highest honour for an emerging artist.
"It is certainly an honour to be recognized in the same breath as some of Alberta's most elite musicians, artists, actors and filmmakers," he says.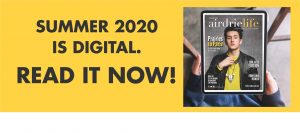 However, Foggin is humble and was quick to credit the RMSO musicians for their hard work.
"As a conductor, I actually don't make any sound; the lion's share of the artistic award must acknowledge my amazing musicians and colleagues at the RMSO," he adds.
"The award gives me unique platform to advocate for the classical arts, and creative license – but also comes with a responsibility to be aware of – and make others aware of – injustices in our society, the importance and beauty of diversity in life and artistic expression, and the role each of us (no matter our artistic inclinations) to support and encourage excellence in the arts, both emerging and established."
According to the Emerging Artist adjudicators, "Foggin has channeled his passion, skill and talent into benefits for Alberta's music communities. Through his work with the RMO, he's able to connect audiences across the province, making live classical music accessible to diverse communities."
Foggin is an orchestral conductor in the early stages of his career, an accomplished pianist, and celebrated organist and improviser. Foggin is a fellow of the Royal Canadian College of Organists, one of just over 100 named since 1909, and has performed internationally on some of the world's greatest organs.
He hails from the tiny community of Del Bonita in southern Alberta and started playing the piano when he was six years old.
Foggin's primary musical education was under the guidance of noted Canadian pianist and teacher Glen Montgomery, who he studied under at the University of Lethbridge for 10 years. He then went on to study conducting at the University of Calgary, graduating in 2016, after a series of serendipitous events.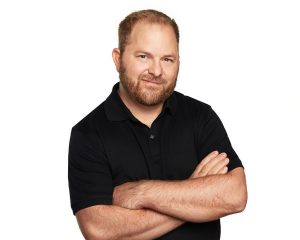 "I got into conducting quite by accident. There's an old adage 'conductors are born, not made,'" he says.
While studying at the University of Calgary, he injured his right wrist three times in 16 months. Once while skiing, once on a bad fall on black ice outside a theatre, and the third time involved being in the middle of a robbery and "snapping into Batman mode." The thief was apprehended, but his wrist smashed against a brick wall.
Foggin's teachers and advisors persuaded him to enrol in a conducting class. And the rest, as they say, is history.
He is now driven to make live orchestral music available to rural Albertans. In 2016, he founded RMSO, which has since performed to more than 30,000 Albertans in over 50 community concerts.
"We travel to outlying communities, making sure that everyone has an opportunity to experience great art up close," says Foggin.
"While we all love music, there is something about a professional orchestra that evokes deep emotions in a way that other music cannot. When we attend live concerts, we cannot pause, skip, or turn the music up/down. We are given a rare opportunity to let go, give up control, and experience the music in an immersive and powerful way. There is something about the vastness and breadth of orchestral music that speaks to everyone."
RMSO rehearses and performs just minutes from Airdrie in the brand new Polaris Centre for the Performing Arts in Balzac.
For more information, click here.
stacie@frogmediainc.ca