It may not be the professional rodeo residents are used to, but the Airdrie Rodeo Grounds will feature cowboys and cowgirls doing what they do best this September.
The traditional Airdrie Pro Rodeo (APR) that is normally held on Canada Day was cancelled in both 2020 and 2021 due to the pandemic but the organization is proud to partner with the Foothills Cowboys Association (FCA) to present a group of amateur athletes.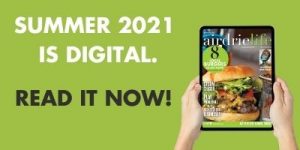 "This partnership allows us to continue to promote the rodeo circuit and put on a great event for these young guys and gals," says Lorie Young, marketing director with APR.
"The fact that these cowboys and cowgirls haven't had a chance to ride in two years, means that they are going to put on an incredible show."
According to its website, the FCA is an organization that promotes and organizes a circuit of rodeos that allows cowboys and cowgirls, who are not members of the Canadian Professional Rodeo Association, to compete.
The rodeo is set to take place on the Airdrie Rodeo Grounds on Sept. 4 and 5 starting at 4:30 pm both days.
The rodeo will include a number of major events with the competitions that take place at any professional rodeo (bareback bronc riding, saddle bronc, steer wrestling, tie-down roping, ladies barrel racing, team roping, and bull riding), as well as junior bull riding, novice horse riding, pewee and junior barrel racing and junior steer riding.
"Not a lot will be different from the pro rodeo except that it will be different competitors," says Young.
"You will still come to the grounds and be entertained. You will see the up and comers before they make it big."
She said that the APR committee was disappointed that they have had to cancel the 2020 and 2021 professional rodeos due to the COVID-19 pandemic but adds that they were all excited to come together to create this event in only a few short weeks.
"We were ecstatic to put this together!" Young says.
"We love rodeo, it is our life and if anyone can make an incredible event happen with just a few weeks of planning, it's rodeo people."
The event will also include a beer gardens, children's activities, food trucks, a 50/50 raffle and live entertainment by Hannah-born country singer Garrett Gregory.
The event is running in conjunction with three other FCA rodeos in Cochrane, Water Valley and Crossfield.
For more information, click here.
stacie@frogmediainc.ca