Local residents are encouraged to take care part in the 2021 virtual Terry Fox Run on Sept. 19 to raise money for cancer research.
Now a household name, 18-year-old BC resident Terry Fox was diagnosed with osteogenic sarcoma just above the knee in 1977 that resulted in an amputation of his leg.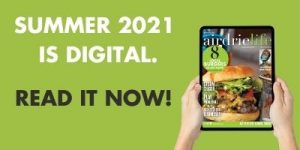 Terry started training and planning for his cross-Canada run to raise funds for cancer research shortly after. He dipped his artificial leg in the Atlantic Ocean on April 12th, 1980 and proceeded to unite Canadians in a way never seen before. The only thing that could have stopped Terry from reaching the Pacific Ocean did. Cancer returned in his lungs and he was forced to stop on Sept. 1, 1980 after having run 5,373 kilometres.
Before his death on June 28, 1981, Terry had achieved his once unimaginable goal of $1 from every Canadian. More importantly, he had set in motion the framework for an event, The Terry Fox Run, that would ignite cancer research in Canada, raising more than $850 million since 1980, and bring hope and health to millions of Canadians.
The first Terry Fox Run in Airdrie took place in 1985 and our community has raised $248,470 for the foundation in that time.
According to Kyla Cox, Airdrie Terry Fox Run organizer, this year's run will be a virtual rub just like the 2020 event and the 2021 theme is "One Day. Your Way."
"Participants can run, walk, bike around their community and raise awareness and funds for the Terry Fox Foundation," says Cox.
Last year's virtual run raised $7,685 in Airdrie, comparable to regular in-person races.
"Collecting funds is easy to do online and only takes seconds to share with family and friends," says Cox.
"Participants can do it anytime during the day and anywhere they may be. There is no time limit or distance they need to do; it can be around the block or a few laps of a city park."
She adds she hopes this year's event will match or exceed donations from last year to help the foundation do amazing work in Canada and around the world.
"It is a family friendly event that is great for anyone of any age and is something families can do every year within the community," says Cox.
"I hope that Airdrie residents want to continue to participate in this great event, even though it is virtual."
For more information or to register, click here and find the Airdrie link. There is no minimum donation to register.
stacie@frogmediainc.ca