If you are worried about receiving your Christmas gifts in time with this year's supply chain and shipping issues, local markets are the way to go.
The Balzac Christmas Market will once again kick off the holiday season on Nov. 20 from 10 am to 4 pm.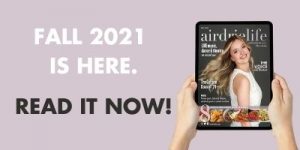 "This year supply issues will inevitably make holiday shopping more challenging," says Jodanna Frebrowski Chitwood, organizer of the Balzac Christmas Market.
"The market will provide a great way to support local entrepreneurs, and at the same time, reduce shipping delays while providing a very safe shopping experience as we start to tackle our Christmas shopping lists.  With all of the trying times lately, this is a great opportunity to keep much-needed income in the community."
The market has been held in the small community to Airdrie's south for more than 20 years and will take place at 292120 Wagon Wheel Blvd this year in a 7,000-square-foot area.
"The market is comprised of local and unique vendors whose products are mostly handmade or directly sourced by them – the owner and entrepreneur," says Frebrowski Chitwood.
"It has been a long-standing market initiative to limit similar type vendors to keep a unique and wide variety throughout the event. The majority of vendors at this market have started their business at home and are still home based without a storefront. They tend to sell their product mostly at markets and some are still working on getting their product online."
With everything from woodworking and knitting to baking and clothing, there is something for everyone on your list.
Other items include accessories, jewelry, eco-friendly products, Christmas decor, Christmas ornaments, bath and body products, pet treats and even floral arrangements.
Last year's market saw just less than 1,000 attendees and Frebrowski Chitwood hopes for even more this year.
"I would love to see far more shoppers looking for those special gifts while supporting local," she says.
"Come see all the unique vendors who work so hard at their craft and enjoy coming to this market year after year, and importantly, support local small businesses and entrepreneurs. There are always unique and local products. With all the vendors you are likely to find the perfect gift for that hard-to-shop-for person on your list or the 'have everything' person!"
The venue requires everyone inside to wear a mask. Capacity will be limited to one-third and physical distancing applies. There will be screeners at the front door to ensure everyone is aware of the mask policy and assisting with crowd control and occupancy.
Vendors will also wipe down any high-touch surfaces and follow hand hygiene protocols.
There is one-way traffic throughout the event, with spacing requirements also in place.
Admission and parking are free.
For more information, visit the Balzac Christmas Market FB page.
stacie@frogmediainc.ca