Two of Airdrie's best known non-profits are gearing up for golf tournaments that will raise some much-needed funds for the organizations.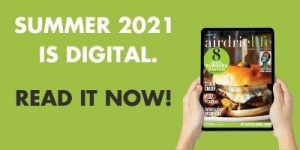 Airdrie Health Foundation (AHF)
For the second year in a row, the fundraiser that was formally known as the Light Up the Night Gala will look a little bit different.
"Due to the unknowns with COVID-19, we had to change things up again and this year we will be hosting a Charity Golf Tournament on Sept. 10 at Apple Creek Golf Course," said co-founder and executive director of AHF Michelle Bates.
Funds raised at this event will go towards AHF's three current priorities, which include the continued support of the Pregnancy and Beyond Program, funding for a baby warmer and increased blood testing within Airdrie Urgent Care.
The baby warmer has been a much-needed piece of equipment for Airdrie, and the foundation has raised $9,600 of the $17,280 cost. Babies under six months old have a hard time maintaining their body temperature and can become cold during an exam. This piece of equipment will allow Urgent Care staff to examine the baby and perform necessary procedures while keeping the baby comfortable; it can also be used during public health visits.
The baby warmer will also be needed in the rare case when there is a birth at the Urgent Care.
"You don't always know how sick you really are and what you need when you need it," says Bates.
"The Airdrie Health Foundation's goal is to enhance health care in Airdrie by filling in the gaps so when you need health care, it is there. We would ultimately like to see a hospital built in Airdrie and increase other services to better help the people of Airdrie."
For more information or tickets for the golf tournament, click here.
Community Links 
Community Links will partner with Mayor Peter Brown to host the Second Annual Mayor's Golf Tournament on Aug. 27 at Woodside Golf Course.
"This tournament was originally scheduled for 2020, but due to the restrictions in place last summer, it was decided best to postpone to a time when we could offer the 'full experience' of the tournament," says Laurie Jacob-Toews, manager of community development services with Community Links.
"Fundraising is always important to Community Links, but even more so this year. The COVID-19 pandemic has impacted us all and the financial toll this has taken on not-for-profits is enormous and far reaching."
She adds that the community's support can make an incredible difference in the life of a child needing emotional support, a senior needing someone to help them with their pension paperwork, a family needing parenting information, or an individual in crisis in your community.
The inaugural Mayor's Golf Tournament took place in 2019 and benefited the Alberta Winter Games.
Mayor Peter Brown encourages residents and businesses to sign up for the tournament as a fun way to connect with each other but says more importantly that the event helps raise awareness about the services Community Links provides and what they might need.
"An event like this lets people know about organizations like Community Links. It sheds light on the areas they need help with and aligns local businesses who can help provide the products, services and money that the organization desperately needs," he says.
"It is a win/win situation across the board – a great investment of your time, energy and money."
To register for the Second Annual Mayor's Golf Tournament, click here.
stacie@frogmediainc.ca