Do you have a budding teen writer in your life?
Want to keep your kid's creative juices flowing over the summer? A local author and playwright will be facilitating the Creative Writing Group for Teens this spring.
In addition to writing her own work, Kim Cheel is a writing coach with Big Sky Author Services and says she wanted to provide this workshop to local youth because there are a lot of local creatives in the city just looking for the right creative outlet for them.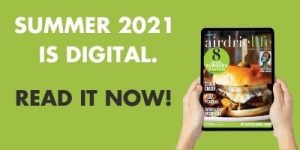 "I want this writing group to fill a gap, but also to connect writers with other writers," says Cheel, who is also an actor and director.
"Writing, as you know, can be very solitary, but that doesn't mean we have to be solitary. It's also easier to finish a project or a goal when we have support cheering us on as we reach milestones."
She adds that when authors come together, the collective energy is invigorating and you don't have to be a Shakespeare to take part in the course.
"It doesn't matter if you think you're good at writing," she says.
"If you write, you're a writer. Come join the group that will help blast away those thoughts of insecurity and propel you forward."
The 12-week virtual course will be open to teens ages 12 to 16 who are interested in writing essays, stories or a book.
She adds that she has never hosted a teen workshop specifically for creative writing but the adult courses she has taken part in have been huge successes.
"I think one of the biggest takeaways in the adult groups like this is the community of support they find," says Cheel, who has been teaching teens her crafts for more than a decade.
"Individually, what they're writing may be different, but ultimately, they're all moving toward the same goal – completing a first draft and moving toward second, third drafts and ultimately a finished work."
She adds that teens will get out of it what they put in but there is no need to worry if they have plans to be away for a session here or there for vacation.
"I hope that the participants find answers for their questions – ways to move past writing blocks, and ideas for character development," says Cheel.
The course costs $297 plus tax and will begin on June 15 and run until Aug. 31. It will be held via Zoom and will run from 6 pm to 7:30 pm every Tuesday. Registration ends on June 11.
For more information and to register, click here.
stacie@frogmediainc.ca