Airdrie artist Veronica Funk is making an impact with her current series of painted portraits called The Grandmothers.
The idea for the project came to Funk when she was going through old family photographs after her dad passed away.
"I began to ask questions about the women in my family history," Funk says.
"I found out that my great-grandmother – though she lived in Paraguay, South America – delivered the most babies safely in the history of her community."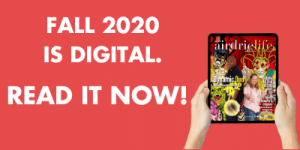 She also discovered that her great-grandmother was one of the first people to incorporate sterilization through the use of alcohol, hot water and soap on everything that came into contact with women during delivery.
"I began to think about how so many women paved the way for us today," she says.
"Even though women still have so far to go towards equality, there are so many women that have come before us and accomplished amazing things in spite of the challenges."
In October 2019, she put a call out on social media for photographs and stories of other grandmothers to honour them by painting a portrait of each and sharing them online.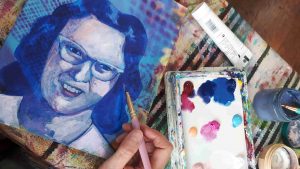 "People have shared so many incredible stories and photographs of their grandmothers with me and I don't know how I will be able to end with only 52 portraits," Funk says.
"Reading the stories of each of these women touches me deeply. I weep and I laugh at their strength and courage."
The project was started at the beginning of January with a painting per week and will last until the end of December.
Funk has currently painted 37 of the 52 grandmothers using acrylics on 8X10 canvases.
Despite the project not being finished yet, her work has had a big impact on the people whose stories she is sharing. During this project, one of the grandmothers, Maria Gomes, was hospitalized for several weeks with COVID-19 and her family told Funk that sharing the stories, paintings and photographs with her kept her spirits up until she recovered.
"That, to me, is the beauty of art," says Funk.
"I think what I'd like to share with people is how important it is to recognize what our elders have and still do contribute in our world, particularly during this pandemic. It's important for us to remember that as we navigate these challenging times."
For more information or to contact Funk, click here.
stacie@frogmediainc.ca